The PTFA
All parents are automatically members of the PTFA. The association makes a huge contribution to the success of the school, supporting students in so many ways.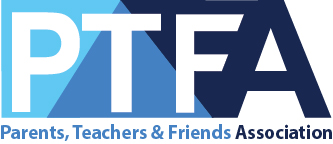 Fundraising
Our PTFA is very successful, raising thousands of pounds to purchase equipment and resources to further improve the school. Additionally, the PTFA brings staff and parents together socially in working towards a common goal. This fosters greater links between home and school. And it's great fun! We always need more helpers, though, to help lighten the load.
How we raise money
Some of the most popular and successful events are:
Numbers are drawn 4 x per year (once per quarter) and if all 200 numbers are in play, three lucky winners could win up to £400 per draw.
Winning numbers
Draw 1, 10th November 2017: 9, 41 and 51
Draw 2, 8th February 2018: 7, 39 and 63
Draw 3, 11th May 2018: 26, 30 and 65
Draw 4, 5th July 2018: 1, 6 and 66
Draw 5, 23rd November 2018: 20, 69 and 86
Draw 6, 13th February 2019: 12, 83, and 64
Draw 7, 26th April 2019: 16, 18 and 38
Draw 8, 28th June 2019: 16, 35, 95
Congratulations - the owners of these numbers each win large cash prizes!
Our PTFA could benefit up to £6000 per year if you join us - so please do support our school and have a chance at winning a large cash prize.
Please click here for more details or below to purchase your numbers:
Annual payment (£57 per year): https://donorbox.org/furze-platt-senior-school-ptfa-200-club-annual
Monthly payment (£5 per month): https://donorbox.org/furze-platt-senior-school-ptfa-200-club-monthly
Quiz Nights
Help is always needed with, for example, setting questions and serving behind the bar.
Refreshments for School Events
It not only raises extra funds for the school, but is also a great way to meet teachers and other parents. Help is mainly needed serving beverages and snacks.
Are you considering booking your holiday through any of these companies?
Expedia * British Airways * Love Holidays * Thomson - TUI / Thomas Cook * First Choice * Disneyland Paris * Haven Holidays * Jet 2 * Legoland and many more!
If you book through any of these retailers, please use EasyFundraising.org.uk to log in first and choose Furze Platt Senior School as the cause you support. It does not cost you a penny but we have raised over £2500 so far and can raise a substantial amount more from major purchases such as holidays, cars and home appliances.
Please also consider us when purchasing Business Deals * Entertainment * Electricals * Fashion and Beauty * Home and Garden * Insurance * Finance * Mobiles * Travel * Utilities
Please visit EasyFundraising.org.uk and choose to support Furze Platt Senior School.
Copas Farms - Christmas Turkeys
1. Visit http://www.copasturkeys.co.uk and order your Christmas turkey
2. Add code FPSS14 when you checkout
3. For every turkey order placed, Furze Platt will receive a £5 donation.
Thank you for your support.
How we spend the money raised
Requests for equipment and resources are received from the various departments within the school. Did you know the PTFA bought the new bicycle sheds? The aim is to encourage the children to take more exercise, whilst also doing their bit to help the environment. Other purchases include staging, Speech Day prizes, a superb trampoline, external benches, water fountains, the green car and trailer. PTFA members have approved funding for a new saxophone, special ICT equipment for science and money for the Year 11 Prom and much more.
Other ways to help
By giving a donation. Always remember donations are worth more if you can 'Gift Aid' them.

By simply coming along and having fun at any of the events we organise.

By attending PTFA meetings. Dates for future meetings will be also be displayed on our board in the main hall, in future newsletters or in the calendar of events on this site.

Future meeting dates for your diary:
Wednesday 25th September 2019
We look forward to hearing from you or meeting you at future events.
Best wishes from the PTFA committee.