Cafe and Dining Facilities
Innovate
Innovate have produced a short welcome video which you can see here: ttps://www.youtube.com/watch?v=pIRTgb3y64Q&feature=youtu.be
Please see below for a message from them:
Innovate by name and nature. Food choice, flexibility, quality and speed are at the heart of what we do. Inspired by the best and most fashionable high street concepts, we pride ourselves on fusing fantastic quality food with quick service.
Everything has to start with fantastic quality and responsible food. Across our wide, diverse and ever-changing menus, we ensure that everything is safe, sustainable and tastes great. We only source from farmers, wholesalers and catering butchers that are audited to UKAS accredited standards and meet the highest possible assurance levels.
We have a huge variety of really exciting dishes to try! We're talking about global street food, our famous curry Thursdays, modern vegetarian and vegan, and traditional fish and chips. There's something for everyone to enjoy at all times of the day.
In addition to great food in great environments, we are committed to becoming an 'Impact Organisation' and doing whatever we can to create a better world. We operate a sustainable and responsible business model, minimising packaging (especially plastics), food waste and energy consumption, whilst maximising recycling and composting.
As an Impact Food Group caterer, our vision and values are entirely aligned to working with our schools to create a positive food culture and helping more students eat better food.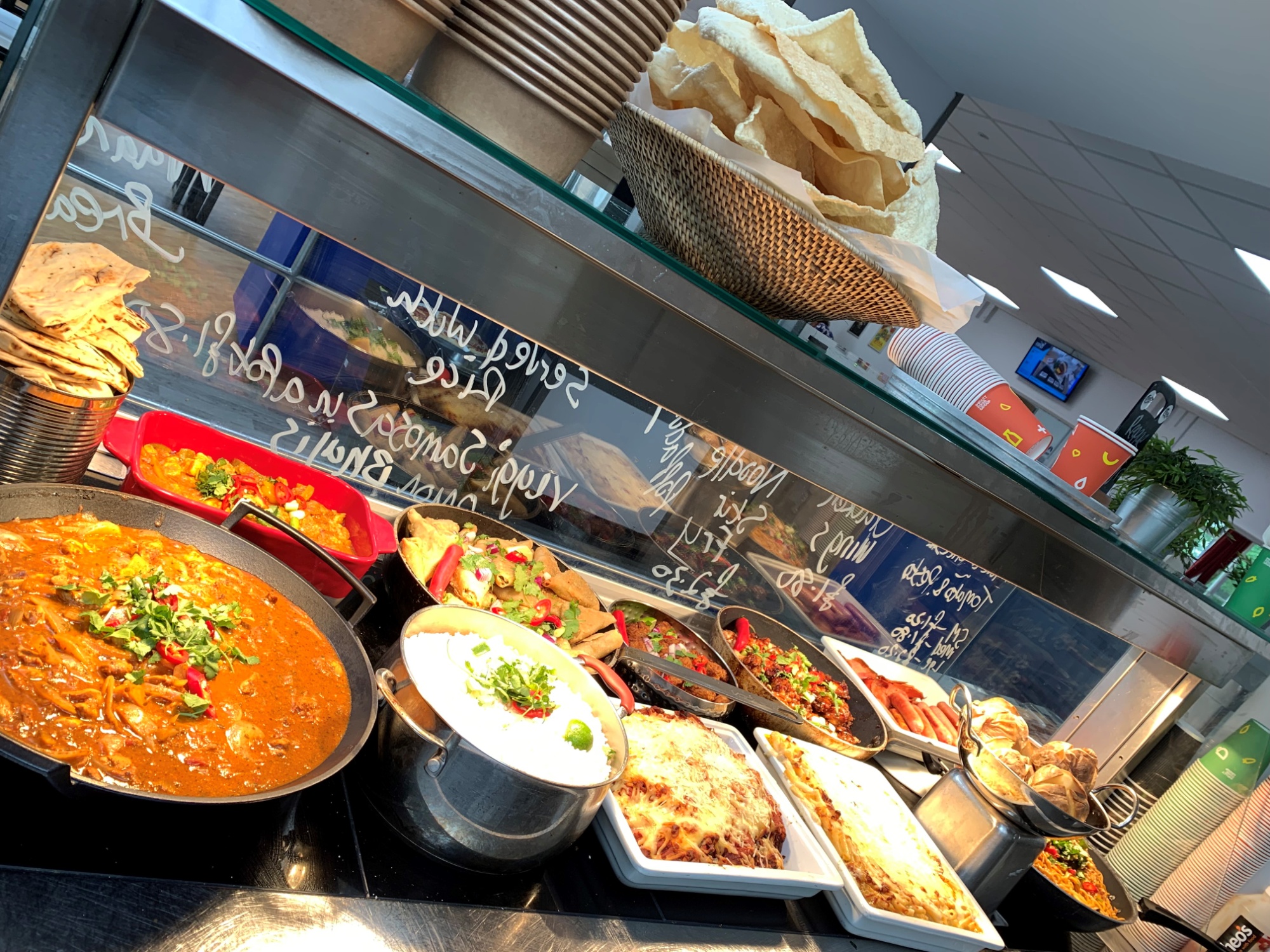 School Meals
There are two breaks during the school day, 11.15 – 11.45 and 13.45 – 14.15.
Students should pay for food using the money in their ParentMail account. Parents can top this up online (here is a link), or can bring cash into the school reception which will then be uploaded to ParentMail. Students may, of course, bring packed lunches in.
Our school offers a café style service, which provides a wide range of hot meal options as well as sandwiches, baguettes, paninis, pasta, noodles and salads. All food, whether bought from the café or packed lunch, must be eaten in a considerate manner. Litter around the school is unhygienic and unattractive, and we expect students to use the litter bins around the site responsibly. Please do not send your child to school with cans or glass bottles.
The school café operates a cashless system with biometric data taken off each student's fingerprint for recognition purposes. Parents then need to upload funds to their child's account. This system enables an efficient service to be provided, removes the need for students to carry money in school and additionally parents can view their child's account and see what food has been purchased.
If you think your child may be entitled to Free School Meals please click here. The application form takes just a couple of minutes to complete, once done your eligibility status will appear on screen within minutes. The school is also notified of the outcome. There is no need to bring any documents into school. If you do not have access to the internet or would like help please contact the school. All applications are treated in the strictest confidence.
Please note: The school receives additional funding if your child is eligible for Free School Meals, so we strongly encourage you to take up this entitlement.
COVID-19 Catering Precautions
Please see a link to a video below made by John Hamill, IFG CEO, which sets out the precautions that Innovate have taken to ensure that their operation is COVID-19 safe.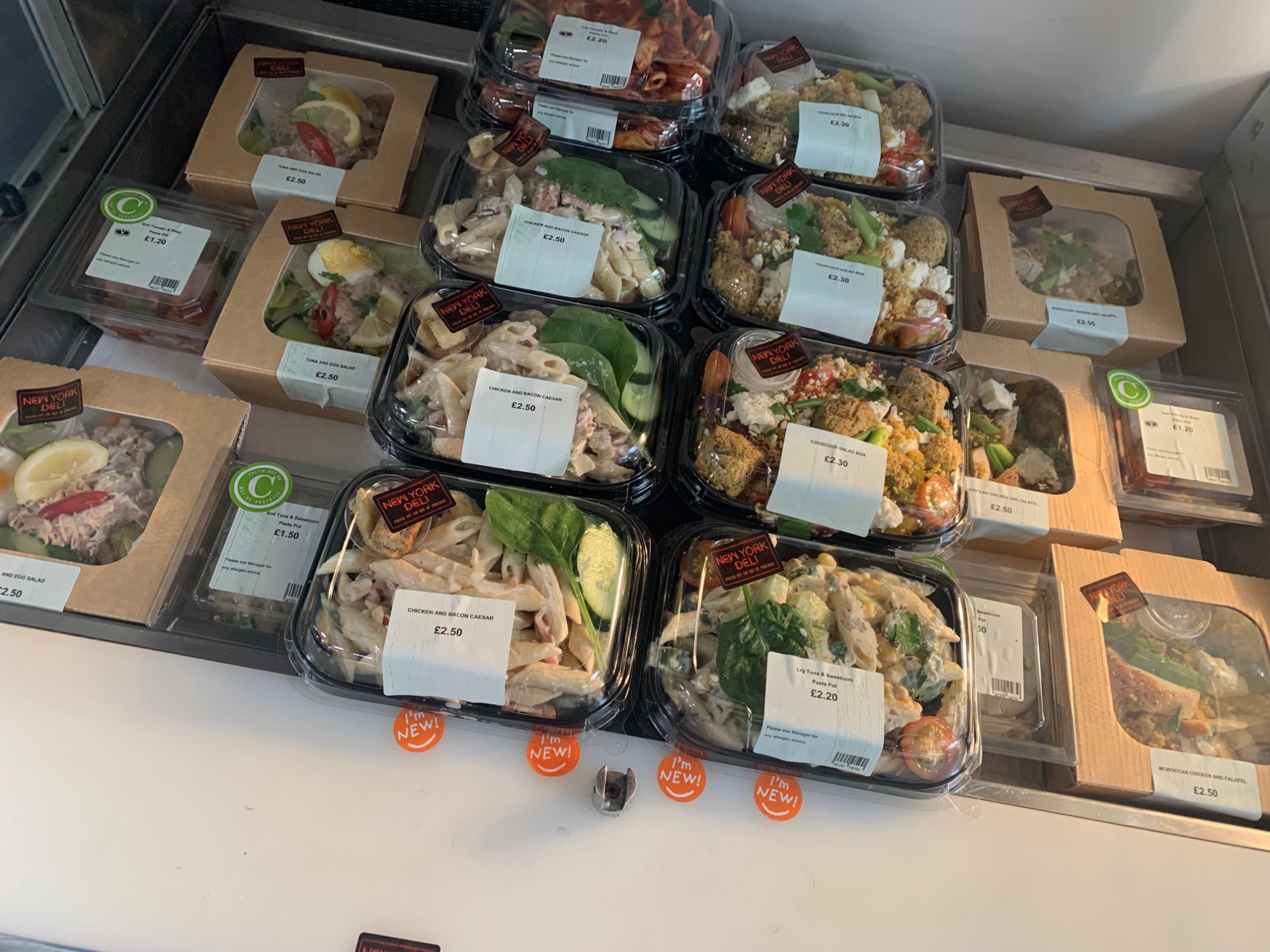 Cafe Menu & Tariffs: