Attendance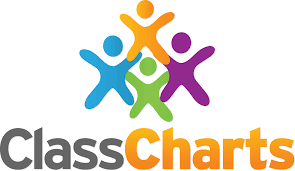 Attendance (including Illness, Late Arrivals and Absences)
The only way to report an Absence for your child is via ClassCharts www.classcharts.com.
ClassCharts will enable you to report your child's absence, future appointments, upload medical documentation and receive an acknowledgement from school, via your App or logging on to the ClassCharts website.
If accessing on a phone, please scroll along the line at the top with an orange dot at the end (marked 'behaviour', 'on report cards' and 'homework') near the top of the screen and you will see additional options further along including 'report absence'.
Attendance
Full attendance and good punctuality are key to achievement in school. At Furze Platt Senior School we consider them vital to providing equal opportunities for all students, ensuring access to the full curriculum and achieving both academic and social success.
All students should aim for 100% for both attendance and punctuality.
Students Should:
• Arrive at school by 8.30 am.
• Any students arriving after this time will have to enter the school via the main reception and sign in/register.
• Students arriving late without a good reason and without confirmation from a parent (via Class Charts – explaining the lateness/absence) will be issued with a C2 detention.
• Students in Years 7 to 11 are not allowed to leave the school site during the school day without prior arrangement between the school and parents. Parents school collect their child from reception and the student must sign out.
Parents/Carers Should Encourage Good Attendance By:
• Talking regularly with your child about school and how they feel about it.
• Not allowing your child to take time off unless it is really necessary.
• Discussing with the school, at the earliest opportunity, any problems or worries that might be affecting your child's attendance.
• Ensuring your child is in school for all exams and exam related components.
• Advising the school of any planned absence in writing at least 15 school days in advance by using the Term Time Absence Request Form.
• Arranging medical appointments for doctors, opticians or dental treatment outside of normal school hours.
Student Illness
Absences should be reported via the Class Charts app by 8.40 am or as soon as you are aware your son/daughter will not be attending that day. This should be repeated each day they will be off school. Any absences that we have not received a reason for will be followed up with a call or text message.

If your child is taken ill or is involved in an accident during the day, he/she will be cared for by the school's first aid staff until we can contact a parent or guardian.
Please ensure that the school has an up to date emergency contact number so that we can reach you in the event of an emergency. These should be updated via emailing studentdetails@furzeplatt.net.
If your child needs to take medication during the day, it should be clearly labelled with the child's name and form and left in the Sick Bay. We are not allowed to give students painkillers without authorisation from a parent/guardian.
Request for Absences in Term Time
There is a very clear link between attendance rates and high achievement. Except in the most exceptional circumstances, holidays during term time will be recorded as an unauthorised absence and may result in a fine being issued. Parents and carers need to complete an Absence Request Form (click here for a copy) which should be filled in and sent to: attendanceofficers@furzeplatt.net. The Assistant Headteacher (Pastoral) will make decisions re term time absences following the completion of this form.
Unauthorised Absences
The parents of students who have not arrived in school are contacted by telephone on the first day of absence. Where telephone contact is not possible a letter or email is sent.
Parents are expected to report any absences via Class Charts. Please note, the Education Welfare Officer (EWO), the relevant year's Head of Progress and your child's Pastoral Manager are notified of any student who is absent without explanation.
Students whose attendance falls below the school's requirements are discussed with the Education Welfare Officer (EWO) for RBWM and interviews with students and parents are arranged as appropriate.
Late Arrivals
If your child is more than five minutes late to a lesson they must sign in via Main School Reception.
Lateness to registration and lessons is taken seriously and recorded electronically. Parents may receive alerts if their child is repeatedly late.
If you have any problems logging in or accessing your user code – please email jacky.phillips@furzeplatt.net
Kind regards
Attendance Team