Alumni
60 Years of Excellence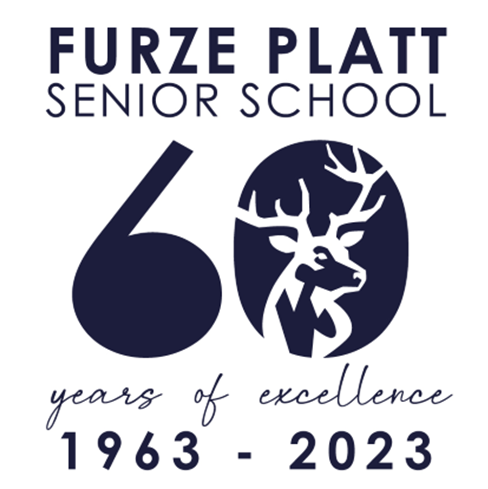 On 23rd April 2023, Furze Platt Senior School will celebrate 60 years! Should you be an ex-student, teacher, governor or friend of the school and wish to share memories or ideas for celebrations, please do so by contacting us at alumni@furzeplatt.net
1963 to the present day
Please join us here. On the left of this page you can see a link for our Alumni newsletter 2020.
We hope these pages will evoke nostalgia for all those who have known the school in the past and act as a celebration for all that the school has become.
You can follow us on social media for up to date news and you can click here to see our latest school newsletter:

Furze Platt in 1963
Furze Platt Secondary School opened its doors on 23rd April 1963 with 202 boys and girls under the guidance of the first Headteacher, Mr D Whitaker. Most of the new pupils had come from Cookham Rise Secondary Modern School. Each student was assigned a House: Babham in yellow; Ferrers in blue; Pinkney in green; and Weldon in red (a tradition still followed today but now named after birds - Hawks in blue, Falcons in red, Eagles in green and Ospreys in orange).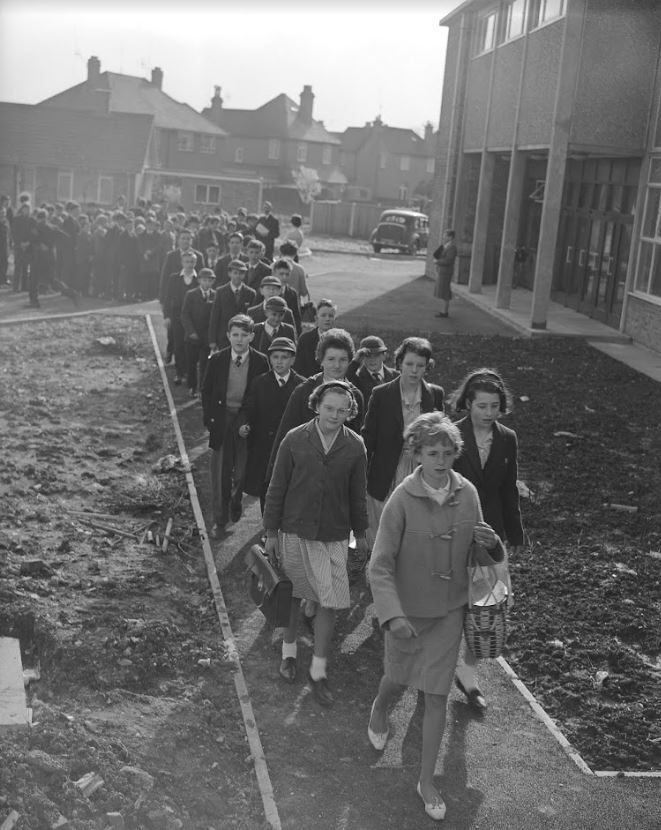 Pictured: First day at Furze Platt, 23rd April 1963
Our Headteachers
The school has had only five Headteachers in its sixty year history:
Mr Denis Whitaker (April 1963 - 1969 ; Mr Bertie Edwards (1969 - March 1982); Mr Tony Hill (April 1982 - August 2004); Ms Tanya White (September 2004 - August 2018); and Dr Andrew Morrison, our current Headteacher.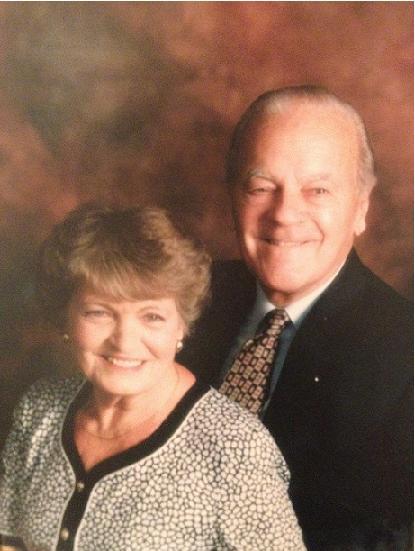 Pictured: Denis Whitaker, Furze Platt's first Headteacher, with his wife Florence.
In 1973 the school was renamed Furze Platt Comprehensive School, following the reorganisation of secondary schools in Maidenhead. Bertie Edwards, the then Headteacher, submitted in his Speech Day address "that in the range of activities, the progress of pupils, their achievements in so many ways, their behaviour and high standards of our pupils and their concern for other people, these young people of Furze Platt provide a firm and positive answer to those people who attack comprehensive schools and the young of today".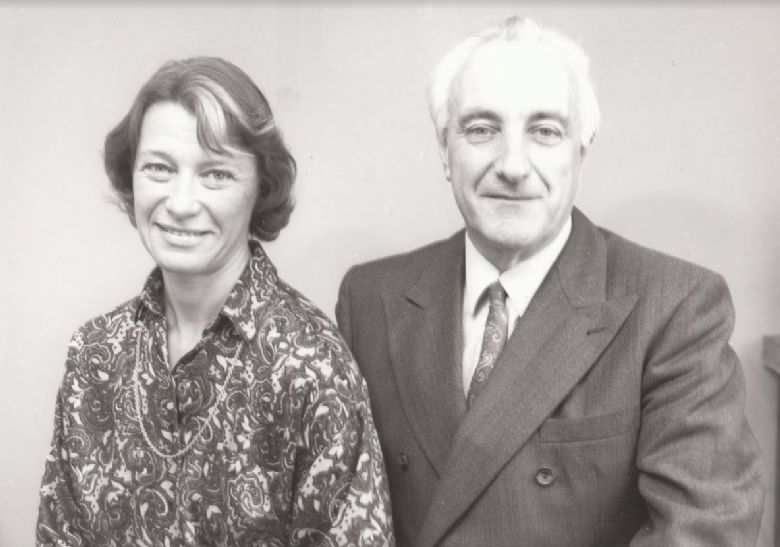 Pictured: Bertie Edwards, Furze Platt's second Headteacher.
The status of the school has evolved twice since 1973 - as a specialist school for Maths and Computing since 2003 and as an independently run Academy since 2011. The school's comprehensive ethos and its roots in the local community have continued, and our students continue to flourish and excel.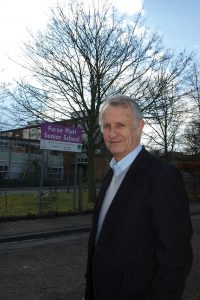 Pictured: Tony Hill, Furze Platt's third Headteacher.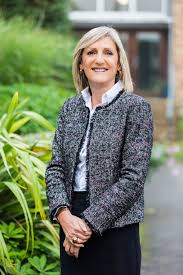 Pictured: Tanya White, Furze Platt's fourth Headteacher.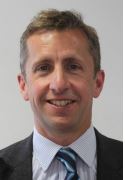 Pictured: Dr Andrew Morrison, our current Headteacher.
We celebrated our 50th anniversary in 2013 with a special event involving all current students, with ex students, staff and governors also invited to come back and see the school in its present form.
Famous Alumni
There are a number of highly successful Furze Platt alumni, including:
Andy King - footballer for Leicester City who won the League One, Championship and Premier League in 2009, 2014 and 2016 respectively, making him the first player to win the top three divisions with the same team in the Premier League era.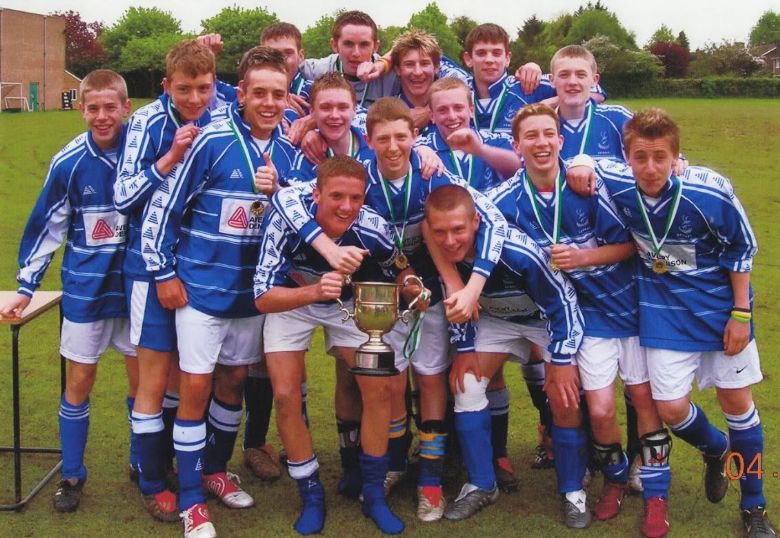 Pictured: Andy King (front left with trophy) celebrating with Furze Platt's football team.
Jessica Brown Findlay - actress, star of Downton Abbey and winner of the Screen Actors Guild Award for Outstanding Performance by an Ensemble in a Drama Series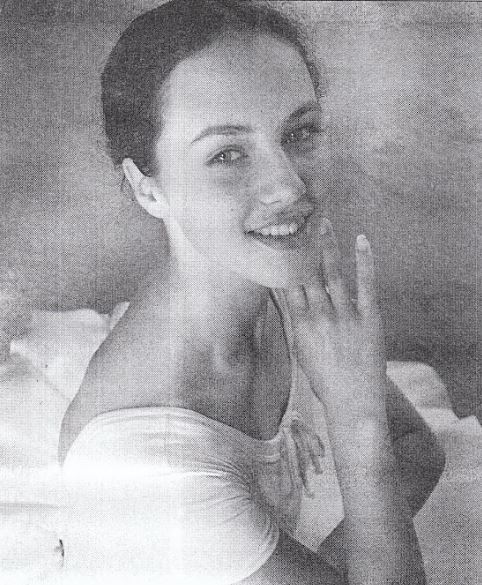 Pictured: Jessica Brown Findlay
Craig Johnston - Winner of MasterChef: Professionals 2017, with his cooking during the final round described as "absolute genius" by judges Marcus Wareing, Monica Galetti and Gregg Wallace.
Craig said: "I first became interested at an early age but I didn't really click in my head as something I'd want to do as a career, until I was cooking at [Furze Platt Secondary] School and realised I was good at it. I was always quiet at school but encouragement from my Food Tech teacher led me into this career."
Rob Williams - Silver medallist winner at the 2012 Summer Olympics as part of the men's rowing lightweight four (Pictured below, second left).
Georgie Singleton (now Bevan) - Commonwealth Gold medal winner Judo 2002 and competitor in the Athens Olympics 2004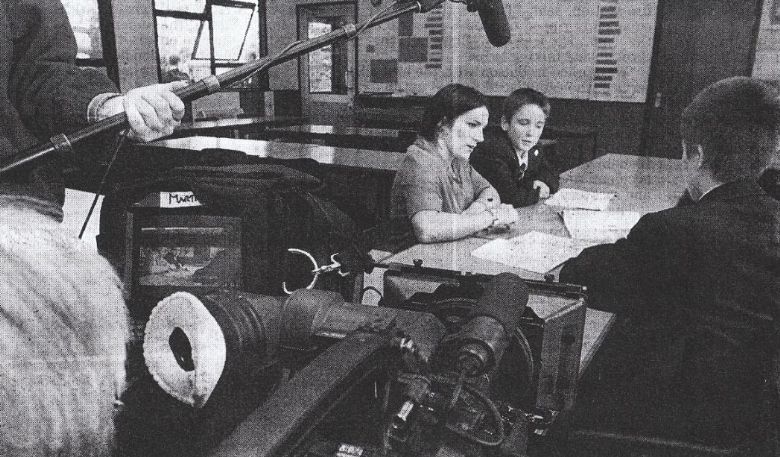 We are always keen to hear from our Alumni, please do email catherine.johnstone@furzeplatt.net with any news.
Furze Platt today
Perhaps the biggest difference today is the size of the school, with over 1500 students at present compared to just over 200 in 1963. Our students study broadly similar subjects to their 1963 counterparts but the ways in which students learn, and the resources at their disposal, have changed beyond recognition. Students now benefit from interactive whiteboards, desktop and laptop computers and computer controlled laser cutters.
Any 1963 child or teacher would recognise the front entrance and quad, bordered by the east and west sides of the school. Beyond that, however, lie the accretions of the past few years - first class teaching facilities, professional drama and music studios including a modern Theatre with seating for over 400; fabulously well equipped science laboratories and classrooms with stunning views in our technologically advanced English, Science and Maths areas; and a fantastic array of sports facilities in our modern leisure centre, available to all students and staff and open to the public outside school hours too.
The areas in which the school excelled nearly sixty years ago have grown and developed too. Furze Platt has an enviable reputation for music and drama; school concerts and shows are booked solidly in advance; the numerous choirs have received generous accolades and senior school choirs have performed abroad. We have a number of future stars in the making here.
The school's sporting success has gone from strength to strength in both traditional sports and also sailing, long jumping and many others. Our students have innumerable opportunities to avail themselves of our sporting facilities and clubs.
We have won the International Schools Award twice for the cultural and linguistic opportunities in MFL (Modern Foreign Languages), and offer school exchanges, visits and international school relationships.
Has Furze Platt Senior School changed in its history? Superficially, it has. Yet the traditions that make Furze Platt the school of choice in 1963 remain today. It still provides a first-class education, with standards and expectations to match. It remains a school with a heart, where students and teachers care passionately. It continues to be rooted in its local community and is proud of its name.
THE NEXT 60 YEARS
At Furze Platt we are always looking for ways to ensure our students have access to facilities that will further their learning and socialising here. The standard budget does not include extras that we believe are extremely important to facilitate our students' future education. Please click here to see the letter for further information, how you can make a donation or you can see here on how to contribute to the school by joining our PTFA, Governors or by offering a skill, donation or bequest.
You can donate to the school and win large cash prizes as part of our 200 Club, please click to find out more.
Furze Platt Senior School has had an exceptional first 60 years - and with your help, its future will be as bright as its past.
Dr A Morrison, Headteacher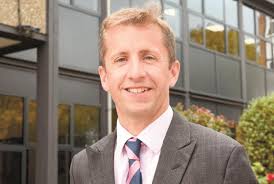 Former students say:
"I was a pupil from 1966 to 1971, wonderful memories are still with me from my time at Furze Platt. I particularly remember Mr Barnes and Mr Burt and I had one of my art pictures hanging in the reception area, I wonder what happened to it?"
Sandra Devine (nee Jarvis), 1966-1971, Vice House Captain of Weldon and prefect
"I started on the first day coming from Cookham Rise secondary school which was a stones throw away from my home in Lower Road. Friends and I would catch the school bus which travelled along the Switchback road. I do have fond memories and actually enjoyed school for the first time! I remember formal assembles in the hall with a stage and curtains with Mr. Whitacker in cloak and mortar board. Woe betide anyone who was late or if we didn't sing the hymns with enthusiasm! Miss Coe was deputy head for girls and we certainly respected her. Mr Shearer was deputy head for boys and taught Geography. Miss Ann Hay came with us from Cookham and was a brilliant History and English teacher. She took PE at Cookham and was involved in amateur dramatics and would often come in from the make-up and hair dye from the night before. She was vibrant and my first form teacher at Cookham. Miss Goodall was kind and also came from Cookham. I loved English and History and had several pieces of my stories and poetry published in the school magazine. Mr Townsend was impressed with my poem about Rockers and my friend wrote one about Mods both published. Unfortunately I have mislaid the magazine. Miss ~Scott took art and Miss Elms took French. Miss Nottingham came from Cookham and was very good teaching us domestic science and sewing. I was praised for the best bread plait which was good because I still make cakes and pastry etc the way I was taught. I still have exercise books from cookery. We loved being in the "flat" every so often and later in the second domestic room we were allowed to invite boys for the hot cooked meals we had prepared. We were always very popular on cookery days with our cakes etc to take home.
I wonder if any of the teachers are still around? I remember Mrs Moss the secretary as her daughter Diane was in my class. It was lovely being the first pupils there and the school was so well equipped with science lab 2 domestic science rooms and library etc. I have photos of my class mates on the last day.
I passed most subjects in CSE and went on to East Berks college doing a 2 year commercial course and obtaining GCE English and LCC English with distinction, I have lived in Bournemouth for 38 years with my husband and 2 children.
Cheryll, started at Furze Platt on our first day in 1963
You can see more memories from former students and staff here.
Comments from the Maidenhead Advertiser, 8 February 1963:
'The building of the new Furze Platt Secondary School near the new Junior School has changed the skyline and the road pattern on this corner of the Marlow Road. What was once a narrow winding lane has been rebuilt into a smooth curve to obviate road dangers to the pupils. The school is scheduled to open on April 23.'