Open Evening: Thursday 5th October (no booking required). Tours of the school are available to book now.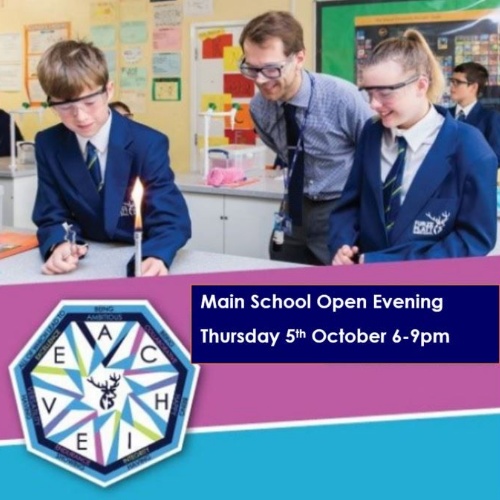 Tours of the school
Open morning tours run from Monday 11th September until Wednesday 18th October 2023 on Mondays, Tuesdays and Wednesdays.
Our confident and enthusiastic students will escort visitors on a guided tour of the school to see the exceptionally high standard of work and our ACHIEVE values in action (please click here to see more information).
Visiting FPSS you will see our many fantastic resources including a superb Leisure Centre and state-of-the-art facilities for English, Science, Mathematics, Drama and Music.
Please telephone Main Reception on 01628 625308 to arrange a visit.
Open Evening
The Headteacher, staff and governors warmly invite you to our Open Evening.
We are rightly proud of the excellent education we offer at Furze Platt. Students thrive due to the strong teaching and high quality support for personal development we provide. Standards are very high at the school with a comprehensive curriculum combining a strong academic core with strength and breadth in the arts, computing and technology. Alongside the curriculum sits an extensive extra-curricular offer of trips, clubs and activities and our extensive programme of enrichment opportunities also includes The Duke of Edinburgh's Award (Bronze, Silver and Gold)..
On the Open Evening our Headteacher Dr Morrison will give an address at 6.30pm and 7.30pm in our new Theatre.
Our Sixth Form Open Evening will take place on Thursday 23rd November 6-9pm, more details will be published in due course.
We look forward to seeing you!