Laptops for Learning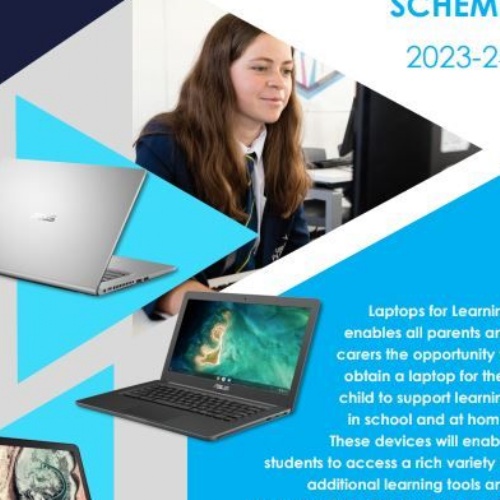 Furze Platt Senior School is pleased to announce we are continuing with the 'Laptops for Learning' initiative which we launched in September 2022.
To see full details of this scheme, including FAQs and costs, please click here:
https://www.furzeplatt.com/page/?title=Laptops+for+Learning&pid=653
Laptops for Learning enables all parents and carers the opportunity to obtain a laptop for their child to support learning both at home and in school. These devices will enable students to access a rich variety of additional learning tools and strategies. This will help students with their studies, as well as prepare them for their future working lives where using such devices are the norm in a wide variety of careers.
The scheme was launched following 18 months of research led by our IT Team, Governors and teachers, including work with several schools who have similar schemes. This research and our own experience since the launch have shown introducing a laptop scheme can have a number of benefits including:
Promoting greater engagement in learning.
Enabling teachers to use a wider variety of learning techniques (particularly visual).
Improving students' organisation.
Helping students access up-to-date electronic textbooks and support materials within and beyond school.
Helping further differentiate students' learning experiences.
Enhancing collaboration between students and teachers.
Improving how teachers can feedback to students.
Enabling students to draft and redraft to improve and develop skills and work.
Students being able to access subject specific applications (e.g. in MFL, Art and Science).
Promoting independent study.
Introducing new learning opportunities including different ways of writing and further improving literacy.
Ensuring all students have a more equitable access to IT.