School Tours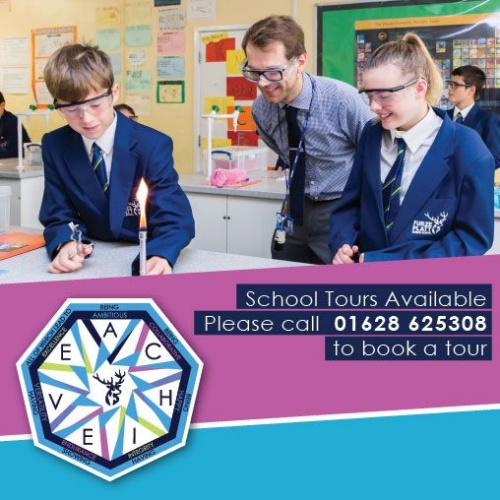 School Tours for prospective parents and families will be held twice a month.
Spaces for our tours must be booked via Main Reception on 01628 625308.
Please note the following must be adhered to for our Tours:
* No more than two adults per family
* Numbers of families per tour will be limited
* All adult visitors must wear a face mask; any adults who cannot wear a mask for medical reasons must inform reception at time of booking
* Anyone showing any COVID symptoms must cancel their reservation until they have completed their testing / self isolation
* All visitors will be required to sanitise their hands on arrival (the school will provide this, although parents may wish to bring their own)
* Please could all visitors aim to arrive 5 minutes before the start of their tour.
Thank you.