Sixth Form Virtual Open Evening - presentation from 2020-2021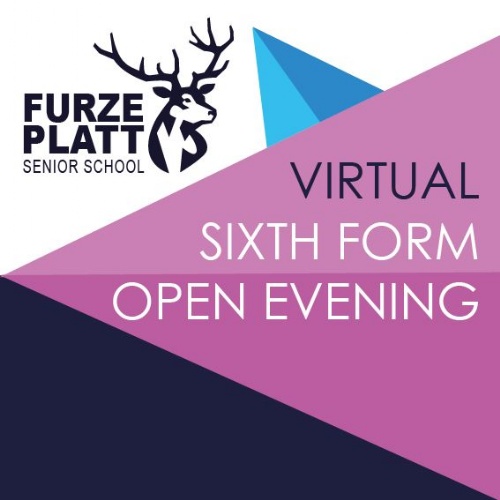 Dear prospective students, parents and carers,
Please see below for our video subject presentations from our Virtual Open Evening from 2020-2021.
A very warm welcome to Furze Platt Senior School's Sixth Form.
It is our aim to provide students with a stimulating and supportive environment that not only maximises academic achievement but also that gives all young people who study here a uniquely rewarding and fulfilling experience. One of the defining characteristics of our Sixth Form is the warm and welcoming atmosphere and all our students, including the many who choose us from other schools, find it easy to settle into life here at Furze Platt.
We are committed to being a fully comprehensive Sixth Form offering a broad and varied curriculum that is specifically tailored to the requirements of our students. Our curriculum is made up of over 25 discrete subjects, all expertly taught by subject specialists, ensuring Furze Platt students receive excellent academic tuition throughout their time in Sixth Form. Class sizes are smaller than students have been used to so far and academic staff regularly monitor academic progress, with clear advice and guidance being given to make sure students maximise their potential.
Sixth Formers are given excellent opportunities to develop powerful independent learning skills, and our approach allows students to balance the independence and responsibility needed for them to be successful, regardless of their personal career aspirations beyond the Sixth Form.
It is our ambition to equip students with the tools to achieve these goals, whether this is to progress to Higher Education, pursue an apprenticeship or embark on a career in employment. Whatever their aims, our dedication to working with students as individuals means Furze Platt Sixth Formers receive personalised, tailored guidance throughout their post-16 journey. Students are given high-quality, individualised guidance in the form of their personal tutor. who is fundamental in ensuring our students' overall success. Whether by ensuring the smoothness of the transition from Year 11 to the Sixth Form, in managing the shift towards a more independent style of working, or in making use of the extensive university and careers advice available, the pastoral system provides an environment in which Sixth Formers feel supported and empowered to reach their full potential.
We regard Sixth Form as the best part of a student's time in school and we aim to give all of our Sixth Formers the opportunity to enjoy this exciting and dynamic time in their education beyond the classroom as well as within it. The vibrant nature of Furze Platt Senior School means that as well as academic opportunities, we also offer a range of other exciting and enriching interests including sport, music, the arts, drama, tours, trips and visits or societies and clubs – many organised by Sixth Formers themselves.
If you have any further questions, then please feel free to speak to me or any of the Sixth Form team.
Mr P Ging
Head of Sixth Form
---
Introduction from our Head of Sixth Form, Mr Peter Ging, and Assistant Heads of Sixth Form, Miss Lisa Stirling and Mr Andrew Colmer
Hear from our Sixth Form Students
---
MEET OUR SUBJECT SPECIALISTS
---
SIXTH FORM PROSPECTUS & COURSE GUIDE 2021-22
Sixth Form Prospectus & Course Guide: (PDF Web Version)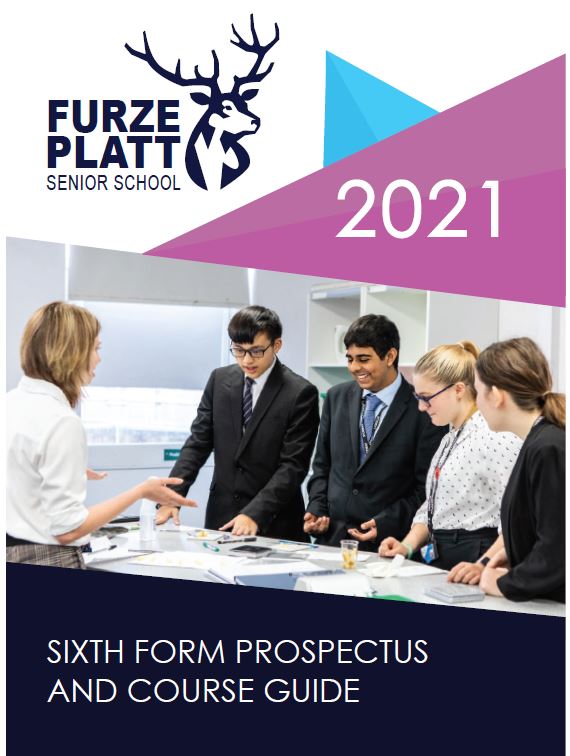 ---
INFORMATION FOR PROSPECTIVE STUDENTS
A wealth of information for prospective students can be found on our 'Applying to Sixth Form' webpage on the link below.
/_site/data/files/pdf/Sixth%20Form%20Prospectus%202021website%20version.pdf