Main School - Thursday 7th October; Sixth Form - Thursday 25th November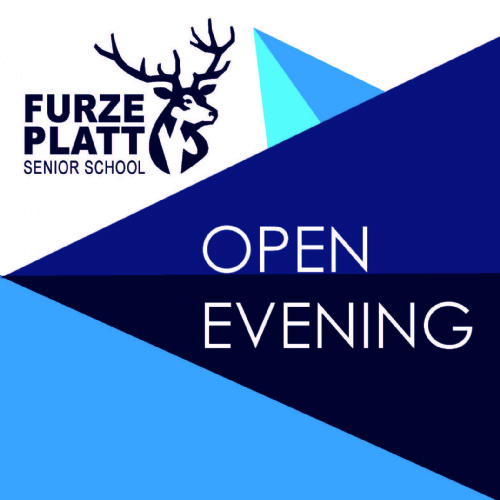 Hello and welcome to Furze Platt Senior School.
This year's Open Evening is on Thursday 7th October from 6pm - 9pm.
The Headteacher, staff and governors warmly invite you to our Open Evening.
The Headteacher will give an address at 6.30pm and 7.30pm in our new Theatre.

We are rightly proud of the excellent education we offer at Furze Platt. Students thrive due to the accomplished teaching and high quality support for personal development we provide.
Standards are very high and students make outstanding progress. Our curriculum combines a strong academic core with strength and breadth in the arts, computing and technology. You will see all our ACHIEVE aims in practice: Ambitious, Collaborative, Happy, Integrity, Endurance and
Versatility, all of which lead to Excellence.

Our confident and enthusiastic students will escort visitors on a guided tour of the school to see
the exceptionally high standard of work achieved by our students and our outstanding resources. These include our superb Leisure Centre and our state-of-the-art facilities for English, Science, Mathematics, Drama and Music.
We would please ask families to wear face coverings where possible, for the safety and comfort of all attending this event.
We also welcome parents to visit our school during the working day, please telephone Main Reception on 01628 625308 to arrange a visit.

Our Sixth Form Open Evening will take place on Thursday 25th November, further details to follow.
2020 Introduction from our Headteacher, Dr Andrew J Morrison (BA Hons, PGCE, MA, PhD)
Hear from our Students
---
MEET OUR SUBJECT SPECIALISTS
School Departments by Subject
Other Aspects of School Life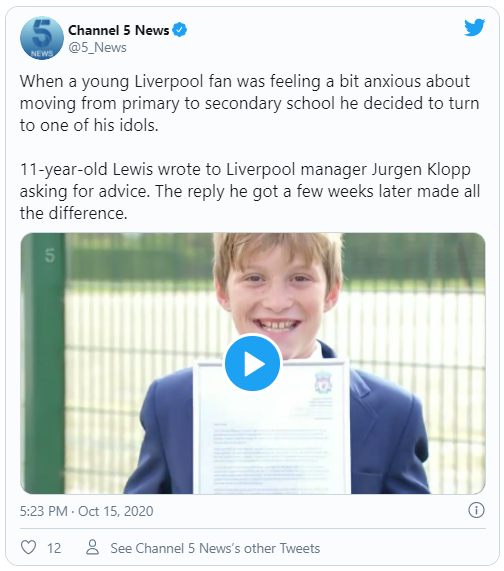 Great to see how our young Year 7 students are settling in here at Furze Platt - thank you to the national media for covering his story and a very special thank you to Jurgen Klopp and Liverpool FC!

You can also watch an ITV news piece here: https://www.youtube.com/watch?v=4ElhgocqqcU
---
SCHOOL PROSPECTUS
Click here to view our School Prospectus 2020 - (PDF Version)
---
INFORMATION FOR PROSPECTIVE PARENTS