Home Learning Resources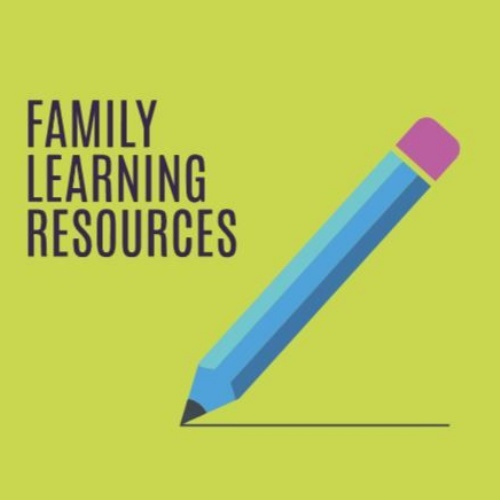 FOR LEARNING BEYOND THE CLASSROOM
RESOURCES FOR PARENTS / CARERS
YEARS 7, 8, 9 and 10
At the end of each week we recommend students print off the attached Weekly Timetable Planner for their year group. You can find them attached at the bottom of this page, along with 'Planning your week during Lockdown' presentations created by our Raising Achievement Manager, Mrs Feather.
Please see below for lists of resources for students to try (in addition to work set on SMHW). We encourage them to learn a new language, skill or take this time to deepen their knowledge about subjects that interest them. Students can send in pictures or reports if they so wish to media@furzeplatt.net for inclusion in our weekly newsletter.
For a list of Counselling and Support Services please see the attachment linked here.
GCSEPod - next level learning at Furze Platt
"Expertly written, knowledge rich content for 27 GCSE/ IGCSE subjects, GCSEPod make it easy to blend learning and revise from wherever you are, on any device and is particularly suited to remote learning. The ability to build knowledge in sequence through our unique pods, enables retention and recall when it is most needed.
An award-winning resource that puts evidence and progress at the heart of everything we do."
Click here for FITNESS RESOURCES
Mr Djaelani has created a full fitness workout which you can follow. It is a full 7 phase workout booklet which contains 77 workouts for students.
Click here for MATHS RESOURCES
Students should have had an email giving them login instructions for Nagwa. Nagwa provides instructional videos as well as self-marking worksheets so students can obtain the skills they need and then put them to the test!
The Maths Department have registered all Year 7 and 8 students for access to Times Tables Rock Stars. More information will be on SMHW but if students want to explore prior to this, they can use the link below and enter their MyMaths portal username and password.
We hope that students will use this fun and engaging online resource for 3-5 minutes every other day to improve their basic numeracy skills.
Our own Mr Harris is offering Maths sessions here:
Click here for ENGLISH RESOURCES

Letters for Year 9 and Year 10 can be found at the bottom of the page.
The English and Media department would like to thank our students for overcoming all of the challenges this academic year has thrown at them. In true Furze Platt style, each student has embraced this challenge - and we fully recognise and deeply appreciate the support given by parents and carers at home. As we begin to look towards (a well-earned) summer break, the department has compiled a Diversity Reading and Media Resources List; we'd love for you to encourage your child to add one of these titles to their summer reading. Should you be interested, there is also a selection of titles appropriate for adults too - alongside family friendly films. We wish you all a wonderful summer – and we very much look forward to welcoming our students back in September.
Audible.com are currently releasing free audiobooks for students at home.
Bartleby publishes classic literature, poetry, non-fiction and reference texts free of charge.
An offshoot of Rap Genius, Lit Genius is a place where scholars have formed a community to annotate poetry and literature, both classic and recent. It's an extremely helpful resource for English literature students in particular.
Similarly, Project Gutenberg provides free online access to texts whose copyright has expired; so far, it's digitized more than 56,000 texts.
Click here for SIXTH FORM RESOURCES
For our Year 11 students who will be attending Sixth Form, each subject has summer work (for more details click on the link below). We also offer a broad range of wider reading for current or future Sixth Formers.
Click here for DRAMA RESOURCES
There is a virtual academy running at the moment on PQA's website with competitions for students only as well as lots of great things to do.
You can also find more details on their Facebook page PQAMaidenhead.
Click here for MOOC (MASSIVE OPEN ONLINE COURSES) RESOURCES
One of the world's leading MOOC platforms. MOOCs are offered for free to anyone wishing to learn, other major MOOC providers include Udacity.com:
and AcademicEarth.org:
Click here for GENERAL RESOURCES

Their focus is raising standards across Key Stage 2, GCSEs and A levels and to raise self-esteem, improve life chances and broaden progression routes for all our students.
This resource is aimed at Years 10,11,12 & 13 only - students must check that they only use and refer to the relevant exam board.
Here you will find a number of educational websites.
Coursera covers a wide range of academic learning, allowing you to supplement your studies with some additional knowledge.
Seneca's Home Study programme includes free podcasts for GCSEs and A Levels, and free lessons and videos on YouTube for students.
TED hosts thought-provoking talks given at events all over the world on the core topics of technology, entertainment and design – but in fact covering pretty much every aspect of human experience. The TED site is where you can find all the videos of these talks.
Click here for CHALLENGE RESOURCES
Fancy a challenge…?
British Sign Language are offering hugely discounted courses including paying £3 (RRP £25) for all under 18's. For full details please click the link.
Click here for GROUP RESOURCES
Click here for AROUND THE WORLD RESOURCES
Good for learning interesting facts from around the world, covering topics such as food, culture and science.
Click here for FIX IT/ MAKE IT RESOURCES
This is one of the most useful online student resources if you like making and fixing things yourself. You can learn anything from how to make spaghetti ice-cream to how to fix a broken shelf.
Click here for SCIENCE RESOURCES
The science department has two main sites that we use for resources that all pupils have usernames and passwords for:
In addition, the Wellcome Trust Genome Centre have a pack of six useful home learning activities including building DNA molecules using sweets and DNA origami. These are suitable for all ages including primary.
The Field Studies Council (who we use for our A-level field trips) are offering free online sessions on the environment, climate and weather which look really good. Follow the link below to book.
We have provided 14 days' worth of science activities devised by Ms Alston. These are simple science experiments that you can do in your kitchen. There is one that requires hot water so make sure you check with an adult before doing this. Again suitable for all ages.
If you are planning on taking A-level Science, here are lists of books covering different aspects which it would be worth you dipping into.
Click here for HISTORY RESOURCES
Click here for MODERN FOREIGN LANGUAGES (MFL) RESOURCES
The MFL team are challenging students to complete 'The British Council Languages Challenge'
Weekly tasks for MFL are detailed on SMHW class pages and include a mixture of language, grammar and culture! We are also encouraging students to spend time doing something they enjoy in French / German / Spanish (e.g. baking, listening to music, watching a film, U-tube, Computer gaming, reading / audiobooks)
** please contact your class teacher if you need a reminder about log in details.
Click here for PHILOSOPHY AND RELIGION RESOURCES
The Big Conversation is a unique video series from Unbelievable?
Each season consists of six special shows featuring video conversations between leading theistic and atheistic voices, exploring science, faith, philosophy and what it means to be human.
Click here for TRAVEL AND TOURISM RESOURCES

While we may be unhappy about being stuck inside during this lockdown take a moment to think about those involved in the Travel and Tourism industry. As a Managing Director for one travel company has written "When the time is right, please support our travel industry – both in the United Kingdom, but also most importantly in all the third world destinations we support - as right now every driver, guide, porter and small hotel owner is facing a season without any income whatsoever, in countries which have no social security safety net."
For now though, make use of this time to explore our world and places you may never have been. There are so many virtual tours you can go on from theme parks and zoos to museums and famous landmarks. Take a look at this website which takes you to Italy from the comfort and safety of your own home.
Or look at the ideas on this website to keep you and your family entertained this weekend.
Mrs Stimson writes: I may be about to start a big debate here but one of the reasons I love teaching Travel and Tourism is that I believe it has more links to the rest of the curriculum than any other subject. So even if you are not one of the lucky few to be studying Travel and Tourism, take a look at some of these ideas as they may well support your learning in other subject areas…
Use this link to:
Develop your knowledge of some of the most famous artists by taking a virtual tour around some of the best art galleries in the world - Art
Visit some iconic landscapes such as the Grand Canyon or Rocky Mountain National Park - Geography
Why not test your IT skills and develop your knowledge of Physics at the same time as training to be a pilot with the X-Plane free app?
Or brush up on your French:
Click here for DUKE OF EDINBURGH RESOURCES
We encourage students to keep going with their award but they can change their activity if necessary.
If you need Miss Carty to assess your award, please upload evidence on EDofE.
Click here for POLITICS RESOURCES
Try building a model of parliament and the Capitol like Miss Lewis has done.