Spring Concert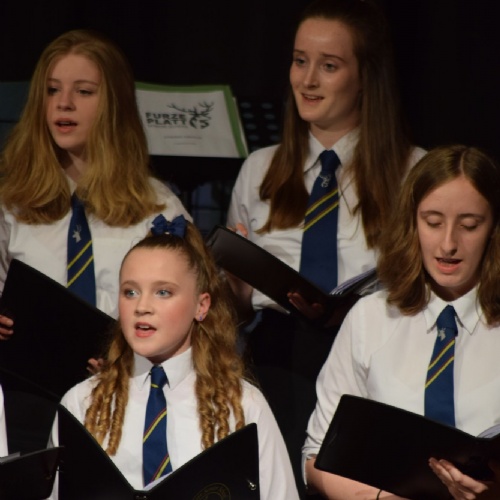 On Wednesday we enjoyed a wonderful evening of musical entertainment here at Furze Platt.
This week was the event many of us have been rehearsing and practising for - the Furze Platt Spring Concert. Approximately 100 students participated to produce a truly fantastic event, with many of the ensemble groups being rehearsed and run by the students themselves. The programme spanned Bach and Bruckner to Adele and Beyoncé, meaning there was something there for everyone to enjoy. The solo items showed off the wide range of musical talent we have at Furze Platt, with all the students performing to high standards.
A big thank you to all staff and students involved, and the PTFA, everyone who helped behind the scenes and the student led tech team, photographer and music prefects.
A very special thank you to Miss Johnston (Head of Music) and Mr Lewis (Teacher of Music) without whom the evening would not have been such an amazing success.
Programme and photographs below.
| | | |
| --- | --- | --- |
| Chamber Choir | Locus Iste | Bruckner |
| | May It Be | Enya |
| String Group | Let It Be | The Beatles |
| I Al-Ghabra | Cello Suite No 4 - Prelude | JS Bach |
| Boyz! | Hello/Galway Girl | Arr Lewis |
| I Sebire | The Swan | Saint-Saens |
| A Capella Choir | And So It Goes | Billy Joel |
| | Take Me Home | Pentatonix |
| C McEvoy | Someone Like You (Jekyll & Hyde) | Wildhorn |
| Jazz Band | I'm Getting Sentimental Over You | Bassman |
| | Caravan | |
| | * Interval * | |
| Girls' Choir | No-one | Alicia Keys |
| | XO | Beyonce |
| Ukulele Group | Ho Hey | The Lumineers |
| B Fishwick | I Can't Make You Love Me | Bon Iver |
| Glee Choir | Send My Love | Adele |
| | Save the World/Don't You Worry Child | Pentatonix |
| C Gould and C Langenhoven | Pavane | Faure |
| G Mubeen | Je Vole | Billon & Sardou |
| Lads' Choir | I Can't Help Falling In Love With You | Elvis Presley |
| | Mr Blue Sky | ELO |
| Orchestra | West Side Story Medley | Bernstein |
Photographs by A Wilcock, Year 13