NEW TEACHING BLOCK AND NEW HALL: FREE EVENT - INVITATION TO PARENTS' INFORMATION EVENING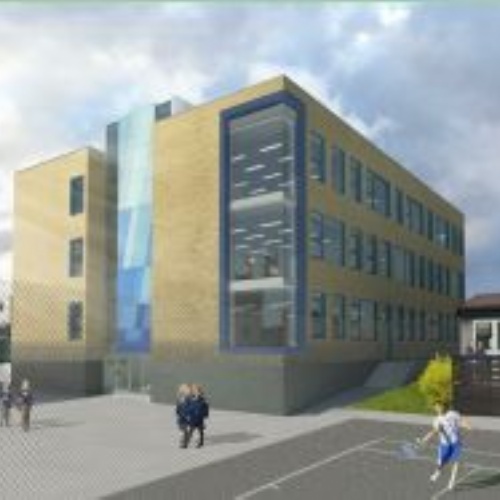 We are delighted to confirm that construction of our new teaching block will commence during the Easter holidays.
This is the first of two phases of site improvement and expansion:
Phase 1: April 2018-February 2019
Construction of new teaching block, with 4 new Science classrooms and 12 teaching rooms. This is being built towards the rear of the school, on the site currently occupied by one Science laboratory and two Philosophy and Religion classrooms.
Phase 2: February 2019-November 2019
Construction of second, additional hall. This will replace the current (old) gym and will also result in the demolition of four classrooms.
These are very exciting developments that will considerably enhance students' experience in and out of lessons. Great care and attention has been taken to minimise the impact on students and staff during the construction process. Four classrooms will be re-roomed, and new timetables will be issued to all students after Easter. We are working very closely with the contractors to ensure that any noise is kept to an absolute minimum, and that both lessons and, of course, examinations, are unaffected. New routes around school have already been devised, and will be shared with students after Easter.
I would like to invite interested parents to a Parents' Information Evening, to be held on Tuesday 27th March at 6pm. This will be in the Main Hall or a designated classroom, depending on numbers. If you would like to sign up, please do so via this link: https://thelittleboxoffice.com/furzeplatt
Thank you.
Mr E Towill, Associate Headteacher