Ex Furze Platt Head Boy reaches UK finals of prestigious IT awards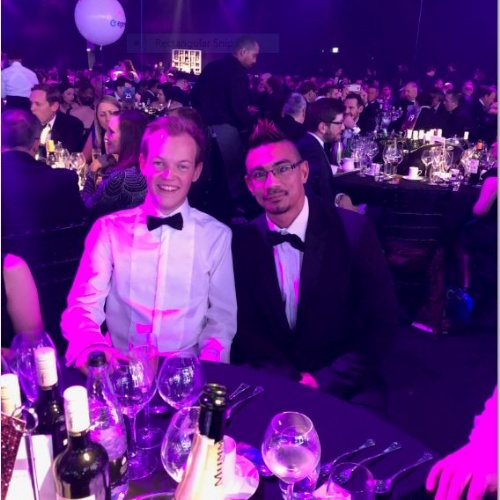 Many congratulations to Barnaby Morton-Woodruff, ex Head Boy of Furze Platt Senior School, who reached the final of the Young IT Professional of the Year Awards this week.
The nomination, seen as a huge honour in the industry, is awarded to IT professionals under the age of 30, who have demonstrated outstanding commitment and achievement in their work, and stand out in their organisation as high performers in the application and management of IT. Following his time at Furze Platt, Barnaby, who is 20 years old, now works as Audio Visual Manager at XMA, a national IT company who develop, deliver and maintain IT solutions.
The event, held in London, celebrated achievements for the 35th anniversary of the UK IT Industry Awards. Well done to Barnaby and we wish him all the best for the future. (Pictured, Barnaby and Mr Djaelani, Head of Dorney House)