Sixth Form Open Evening - Thursday 11th January 2018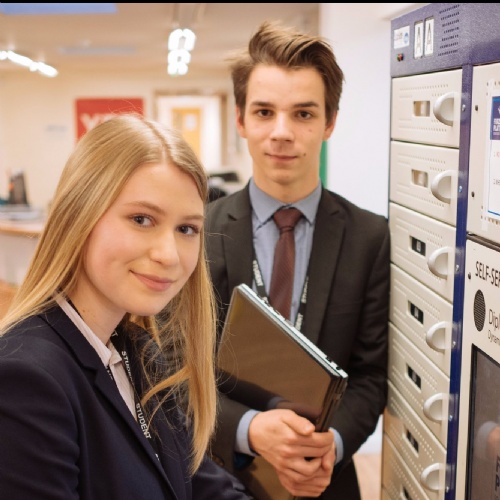 This event will take place between 6 - 9pm on 11th January 2018 and we welcome both current students and external applicants.
Dear Parents and Carers
Re: Sixth Form Open Evening – Thursday 11th January 2018
I am delighted to be able to invite you to this event, the primary purpose of which is to inform you of the full range of opportunities available to those wishing to take courses post 16. We are very proud of our Sixth Form and its record of high achievement. The evening will hopefully provide students with the information they need to make informed choices when selecting their courses.
For external students, the Welcome Meeting begins at 6pm.
Please could we ask current students to arrive at 6.15pm, so the presentation in the Main Hall starts promptly at 6.25pm.
The new Sixth Form prospectuses will be available on the evening.
The programme for the evening is outlined below. The main presentation will be followed by the possibility of attending up to FIVE talks on various 'A' Levels and Level 3 Applied courses.
6.00pm – 6.20pm External Applicants: Welcome Meeting
6.25pm – 6.55pm Main Presentation in the Main Hall: introductory talks by:-
1. Amy Slater, Sam Lloyd and Will Parsons (Student Leadership Team) - Welcome.
2. Mr J Dollery, Head of Sixth Form, Mr E Towill, Associate Headteacher and Ms T White, Headteacher – The Admissions Process; The Curriculum; Induction; Tutorial Programme; Academic Monitoring/Reporting; Preparation for Careers and Higher Education.
All subject presentations will be available at the following times:
1. 7.00pm – 7.20pm
2. 7.25pm – 7.45pm
3. 7.50pm – 8.10pm
4. 8.15pm – 8.35pm
5. 8.40pm – 9.00pm
I do hope you will be able to attend this valuable meeting.
Mr J Dollery
Head of Sixth Form