How to join Furze Platt's 200 Club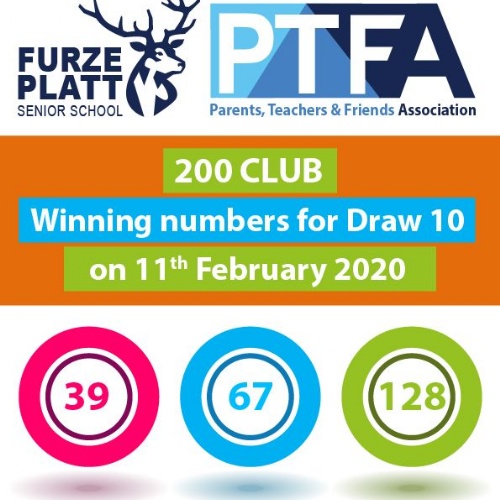 Our PTFA could benefit up to £6000 per year - so please do support us and have a chance at winning a large cash prize.
In addition, if you feel you have any skills you could offer to the school please register your details here.
Thank you!