Science Competition - Engineering Challenge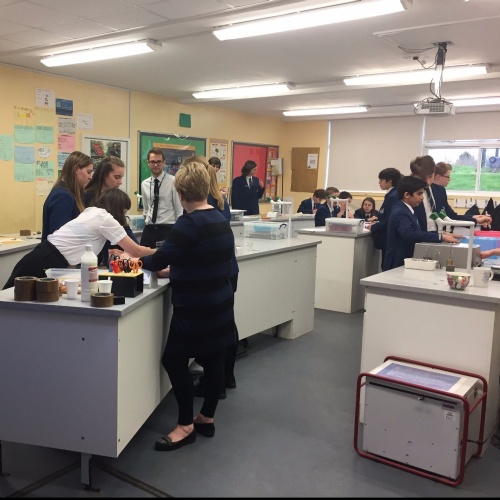 Years 9 and 10 Engineering Challenge
Teams of students from Years 9 and 10 were challenged to design and build a bridge across a river to link two previously warring cities.
Guest visitor Isabel Mostyn, a Chartered Civil Engineer who is currently project managing a £60 million extension to the Emergency Department and Maternity Unit at Wexham Park Hospital, helped give valuable feedback to the teams. Students were given strict criteria and had to pitch their design to a UN panel of experts. Having built and tested their designs, the winning bridge was decided on the bases of cost of construction, its overall stability and the mass that it could hold. The students worked really well and Isabel gave them fantastic feedback on their teamwork, their design and the overall quality of the construction. She also talked about her career path, from studying engineering at Bristol University to flying Sea King helicopters in the Royal Navy and then to Project Management.
Well done to all the keen participants and congratulations to the Year 9 team who were victorious: A Hemsley, H Bird, C Murray, R Notay, J Stimson, K Drenski, B Knott and S Williams. A special mention should also go to S Caldwell, M Batstone, G Woodcock and C Williams in Year 10 for the best pitch/presentation.
Photo: C Aird (Year 13)