Furze Platt students in Royal Holloway competition success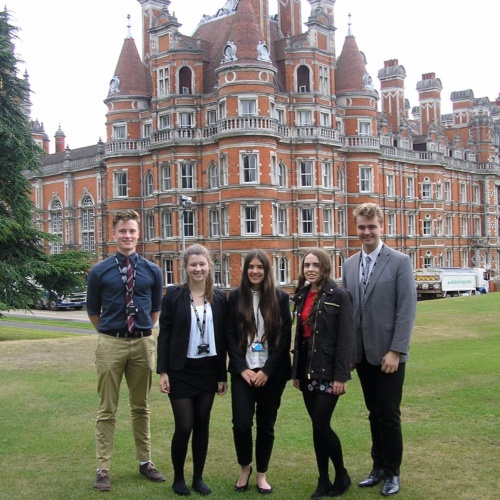 Year 12 Psychology students win second prize in national competition.
Five Year 12 Furze Platt students visited Royal Holloway, Egham, where they took part in a university competition. Against students from 22 other schools from across England, they were tasked with producing a video and poster on the topic of applying psychology in the 'real world'.
Furze Platt fielded 2 teams, one of which won second prize in the competition. The prize consists of £75 of book vouchers, which will be used to enlarge the psychology department library. Whilst at the University, students were treated to a lecture by researchers involved in developing alarm systems for helicopters and were shown how the development of these systems relies (to a large extent) on applied psychological research.
Our congratulations go to all the students who took part, namely: C Osborne, S Coombs, S Hampton, Z Penman and E Charles (pictured). They made us proud.
Special thanks to Mr C Marris.