Furze Platt students take part in Mars Lego challenge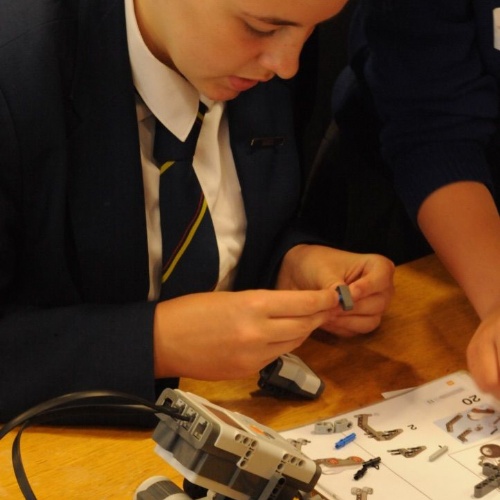 A group of Furze Platt students from Years 7 and 8 visited the Mars Conference Centre in Slough last week. Along with students from other schools, they spent a period of time building and programming robots using Lego Mindstorms and then competed in a race-off.
Arranged via Learning to Work, our students had a great day and enjoyed working in teams with other students.
Learning to Work is a local charity working for the benefits of local young people, schools, colleges and businesses. They create high impact activities with local employers to inspire young people, educate them about opportunities and give them the skills they need to be succcessful.
Thank you to everyone involved but especially to those at Mars, Learning to Work, Mr Varnam and Mr Barrett.