The PTFA
All parents are automatically members of the PTFA. The association makes a huge contribution to the success of the school, supporting students in so many ways.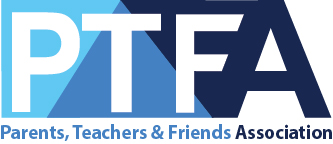 Fundraising
Our PTFA is very successful, raising thousands of pounds to purchase equipment and resources to further improve the school. Additionally, the PTFA brings staff and parents together socially in working towards a common goal. This fosters greater links between home and school. And it's great fun! We always need more helpers, though, to help lighten the load.
How we raise money
How we spend the money raised
Requests for equipment and resources are received from the various departments within the school. Did you know the PTFA bought the new bicycle sheds? The aim is to encourage the children to take more exercise, whilst also doing their bit to help the environment. Other purchases include staging, Speech Day prizes, a superb trampoline, external benches, water fountains, the green car and trailer. PTFA members have approved funding for a new saxophone, special ICT equipment for science and money for the Year 11 Prom and much more.
Other ways to help
By giving a donation. Always remember donations are worth more if you can 'Gift Aid' them.

By simply coming along and having fun at any of the events we organise.

By attending PTFA meetings. Dates for future meetings will be also be displayed on our board in the main hall, in future newsletters or in the calendar of events on this site.
We look forward to hearing from you or meeting you at future events.
Best wishes from the PTFA committee.