Newsflash
Furze Platt Senior School has the highest VA (Value Added) score for Sixth Form in Windsor and Maidenhead.

A LEVEL HEADLINE RESULTS - AUGUST 2017 A2 Year 13 Our best ever results! Record pass rate, record A*-C, record A*-B, record A*-A.

A Level pass rate 99% [RECORD RESULT].

Furze Platt Senior School has a 'Progress 8 score' of 0.17, placing it in the top third of schools in the country for progress at GCSE.

A Level pass rate A*-A – 31% [RECORD RESULT].

GCSE RESULTS HEADLINES 7% of FPSS students gained top marks of a 9 in English and 8% in Maths (national average 3%)
Welcome to furze platt senior school              
Furze Platt Senior School is a highly ambitious, high-achieving and fully inclusive school providing an outstanding education for all. Our school sets the highest aspirations for its students and staff. We want students to work hard in and out of our school, to set themselves demanding goals, and to achieve highly. Furze Platt is a successful mixed comprehensive school serving the children of Maidenhead. Boys and girls of all ab...
What the students say
Amy, Head Girl

Hi I'm Amy and I'm Head Girl. I study Chemistry, Biology, Psychology and recently completed my EPQ on 'Asperger's - A Gift or a Curse?'. I am hoping to study Biomedical Science at University and want to work as a scientist in research and development in a pharmaceutical company. Along with Sam [Head Boy], we give public speeches, co-ordinate a team of House Captains and represent the school at public events.

Sam, Head Boy

Hi, I'm Sam and I'm Head Boy at Furze Platt Senior School. My favourite lesson is Psychology, It's really eye-opening. I've been here since Year 7, and I wouldn't have wanted to be at any other school. I play football for the school team and I'm also captain for my local team Boyne Hill Boys U18's.

Giulia

I have hugely enjoyed my experience here at Furze Platt Senior School, particularly within the language department, which has been extremely helpful in supporting me in my multilingual skills. My proudest achievement is having arrived in England without being able to speak the language, while nevertheless having been able to thrive and develop as an individual within a calm, safe and academic environment. I am currently in my final year of Sixth Form, and I enjoy taking part in a multitude of cross-disciplinary activities. My passion is drama and theatre. I will soon be involved in a Stage One Youth production of Phantom of the Opera and will also audition for my last upper school musical.

John

In my time here, Furze Platt Senior School has been really supportive in both academic and pastoral aspects of my life. I enjoy music and take part in several bands and choirs in and out of school. In particular I enjoy Maths and Computing, taking part in as many challenges as I can, and our Maths and Computing departments have recently been renovated with new buildings and classrooms. Furze Platt has been the springboard that has allowed me to aim high for my University choices.

Lucia

Since I joined Furze Platt in Year 7 I have realised just how many opportunities, clubs and societies you can participate in. My interests lie in creative writing and therefore I have joined the up and coming student led newspaper. I am a fond reader and frequent gym goer and I enjoy attempting new and challenging exercises at the conveniently situated Furze Platt Leisure Centre.

Zach

Hi I'm Zach and I am studying Biology, Psychology and Product Design. My favourite subject is Biology and I hope to go to university to study Biology to become a teacher. Another aspiration is to train in medicine to work for the NHS as a physician associate.

Louisa

During my many years at Furze Platt, I have enjoyed contributing to the school in a variety of ways, like I do currently as House Captain for Windsor. I have been a Year Captain, Student Mentor and participant in annual sporting events and school concerts throughout my time at the school. This is a testament to the many extracurricular opportunities available to students where they can pursue their own interests. As a regionally competitive athlete, I enjoy balancing my time between sport and my studies. I have felt supported in both of these areas as students are motivated and encouraged to succeed, no matter where their interests lie. I have always liked studying a wide range of subjects which has been facilitated by the quality of teaching offered. I am currently taking Science and English A Levels with a hope to study Science at university. My academic achievements at the school thus far have been aided by the teachers who are willing to go out of their ways to assist students beyond normal lesson time. My time at the school has been a positive and memorable one. I will miss it when I leave but know that my years at Furze Platt have helped put me in a strong position to apply to my desired universities and prepared me for the challenges and opportunities I may encounter in the future.

Ben

Hi I'm Ben and I'm House Captain for Windsor. I study Maths, Physics and Media, my favourite of the three being Physics. Some of my hobbies include rugby, American football and photography. After I receive my A-level results in the summer of 2018, I hope to join the RAF or a flight school.

Samantha

I am studying Biology, Psychology and Geography for my A Levels and would like to study to become a midwife at university. I have completed my Bronze and Silver Duke of Edinburgh awards and also attended NCS. Outside school, I play hockey for Maidenhead Hockey Club and also enjoy doing drama.

Amy

For my A Levels I am studying Business, Psychology and Politics. After school I hope to do an apprenticeship in Event Management. Outside school I'm a keen horse rider and have my own horse, I'm also passionate about photography.

Robyn

After my final year at Furze Platt Senior School, I would like to get a degree in product design; this is because since Year 7, I have had access to the amazing art and technology facilities and wonderful staff who have continued to push me to aim higher. Furze Platt has opened up so many opportunities which will allow me to go and explore the creative industry after I leave.
Sixth Form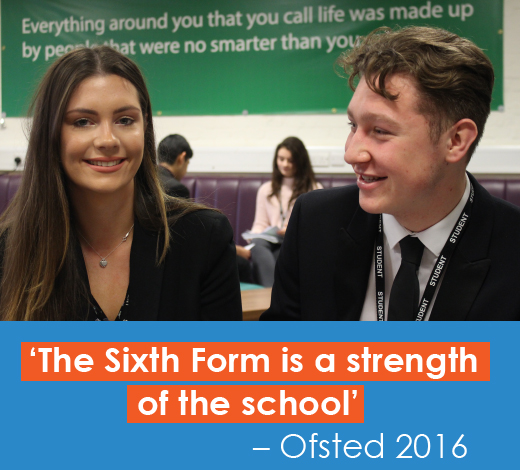 Furze Platt Senior School's Sixth Form is one of the most pre-eminent in the Windsor and Maidenhead area. As a result of their focus, passion and commitment, combined with excellent teaching and positive learning culture, our young women and men emerge highly qualified and well-rounded, ready to thrive at university or to excel in their chosen career.
Find Out More
I enjoy Furze Platt a lot because everyone here is very nice and kind.

I like it how when you do positive things you are rewarded with prize nominations. I have been awarded for Maths, Languages, Tech and for the number of stamps I have received.

I went on the Spanish trip, it was fun with lots of activities to do and we tried new food.

I think the golden tickets are a good idea because it motivates people to work harder in order to earn them.

I really enjoy English. The lessons are always so interesting and lots of fun.

I like playing in the school cricket team. I get the opportunities to play against other schools.