Newsflash
A LEVEL HEADLINE RESULTS - AUGUST 2017 A2 Year 13 Our best ever results! Record pass rate, record A*-C, record A*-B, record A*-A.

A Level pass rate 99% [RECORD RESULT].

A Level pass rate A*-A – 31% [RECORD RESULT].

GCSE RESULTS HEADLINES 7% of FPSS students gained top marks of a 9 in English and 8% in Maths (national average 3%)

GCSE RESULTS: English 9-4 (best of Language or Literature): 84% Maths 9-4 77%

GCSE Results: 96% of students achieved at least 8 GCSEs
Welcome To Furze Platt Senior SchooL
Furze Platt is a highly successful mixed comprehensive school serving the children of Maidenhead. Boys and girls of all abilities thrive at our school and our aim is to help them develop the skills and qualities which will allow them to excel in the future. We want them to enjoy the time they spend with us and this is accomplished by providing an education which is broad, stimulating and rewarding. There is an enormous range of opportuniti...
What the students say
Giulia

I have hugely enjoyed my experience here at Furze Platt Senior School, particularly within the language department, which has been extremely helpful in supporting me in my multilingual skills. My proudest achievement is having arrived in England without being able to speak the language, while nevertheless having been able to thrive and develop as an individual within a calm, safe and academic environment. I am currently in my final year of Sixth Form, and I enjoy taking part in a multitude of cross-disciplinary activities. My passion is drama and theatre. I will soon be involved in a Stage One Youth production of Phantom of the Opera and will also audition for my last upper school musical.

Ben

Hi I'm Ben and I'm House Captain for Windsor. I study Maths, Physics and Media, my favourite of the three being Physics. Some of my hobbies include rugby, American football and photography. After I receive my A-level results in the summer of 2018, I hope to join the RAF or a flight school.

Lucia

Since I joined Furze Platt in Year 7 I have realised just how many opportunities, clubs and societies you can participate in. My interests lie in creative writing and therefore I have joined the up and coming student led newspaper. I am a fond reader and frequent gym goer and I enjoy attempting new and challenging exercises at the conveniently situated Furze Platt Leisure Centre.

Will

I joined Furze Platt in Year 12 to study for my A-Levels and the thing I enjoy the most about my new school is the strong sense of community. Students and teachers are happy to help at all times. Furze Platt has opened up many opportunities for me, whether it be inside or outside of school.

Justine

Everybody makes you feel welcome at Furze Platt and there's always people to talk to when you need help.

Patrick

My main passion in and out of school is Drama, and, thanks to the wonderful drama facilities and inspirational teaching, this school has helped me to realise and explore this subject. I am so glad I chose Furze Platt as my school, as it has given me a lot both academically and socially and left me with many great memories. I highly recommend this school and Sixth Form!

Jess

I have been at Furze Platt Senior School since Year 7 and I have enjoyed every day at school. There are so many students around who are there to help and guide you in whatever you may need help in so you will never feel alone, and you will make the best friends who you will stay in contact with when you leave!

Sophie - Head Girl

Since joining the school in Year 7, I've been provided with an environment which has allowed me to grow and develop into an independent and confident individual.

George - Head Boy

Furze Platt Senior School offers a wide range of subjects that students of all abilities have the opportunity to excel in, evident in the wide range of degree subjects and universities chosen by Furze Platt students each year. I cannot imagine any school in the area allowing me to simultaneously develop myself as a person and build my academic track record to the standard that I have here.
Sixth Form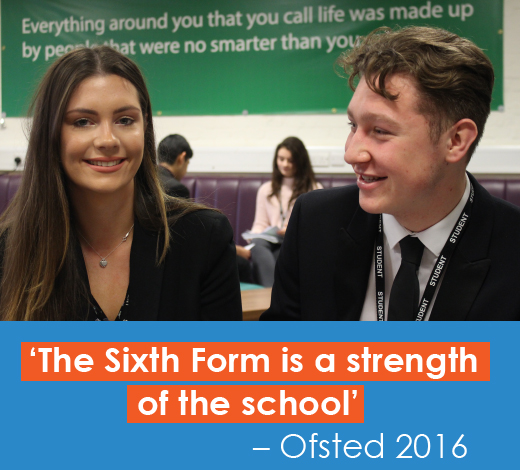 Furze Platt Senior School's Sixth Form is one of the most pre-eminent in the Windsor and Maidenhead area. As a result of their focus, passion and commitment, combined with excellent teaching and positive learning culture, our young women and men emerge highly qualified and well-rounded, ready to thrive at university or to excel in their chosen career.
Find Out More
I enjoy Furze Platt a lot because everyone here is very nice and kind.

I like it how when you do positive things you are rewarded with prize nominations. I have been awarded for Maths, Languages, Tech and for the number of stamps I have received.

I went on the Spanish trip, it was fun with lots of activities to do and we tried new food.

I think the golden tickets are a good idea because it motivates people to work harder in order to earn them.

I really enjoy English. The lessons are always so interesting and lots of fun.

I like playing in the school cricket team. I get the opportunities to play against other schools.