Newsflash
OFSTED find Furze Platt is a 'Good' school in all key areas.

'Pupils at this school achieve highly.' OFSTED 2016

'The quality of teaching and learning is strong.' OFSTED 2016

'Pupils value knowing that teachers will go out of their way to help them.' OFSTED 2016

'Teachers use a wide range of techniques to help students expand and challenge their thinking.' OFSTED 2016

'Pupils are smart, polite and mature [and] are supportive of each other.' OFSTED 2016
Welcome To Furze Platt Senior SchooL
Furze Platt is a highly successful mixed comprehensive school serving the children of Maidenhead. Boys and girls of all abilities thrive at our school and our aim is to help them develop the skills and qualities which will allow them to excel in the future. We want them to enjoy the time they spend with us and this is accomplished by providing an education which is broad, stimulating and rewarding. There is an enormous range of opportunities f...
What the students say
George - Head Boy

Furze Platt Senior School offers a wide range of subjects that students of all abilities have the opportunity to excel in, evident in the wide range of degree subjects and universities chosen by Furze Platt students each year. I cannot imagine any school in the area allowing me to simultaneously develop myself as a person and build my academic track record to the standard that I have here.

Sophie - Head Girl

Since joining the school in Year 7, I've been provided with an environment which has allowed me to grow and develop into an independent and confident individual.

Justine

Everybody makes you feel welcome at Furze Platt and there's always people to talk to when you need help.

Will

I joined Furze Platt in Year 12 to study for my A-Levels and the thing I enjoy the most about my new school is the strong sense of community. Students and teachers are happy to help at all times. Furze Platt has opened up many opportunities for me, whether it be inside or outside of school.

Patrick

My main passion in and out of school is Drama, and, thanks to the wonderful drama facilities and inspirational teaching, this school has helped me to realise and explore this subject. I am so glad I chose Furze Platt as my school, as it has given me a lot both academically and socially and left me with many great memories. I highly recommend this school and Sixth Form!

Jess

I have been at Furze Platt Senior School since Year 7 and I have enjoyed every day at school. There are so many students around who are there to help and guide you in whatever you may need help in so you will never feel alone, and you will make the best friends who you will stay in contact with when you leave!
Sixth Form
The Right Choice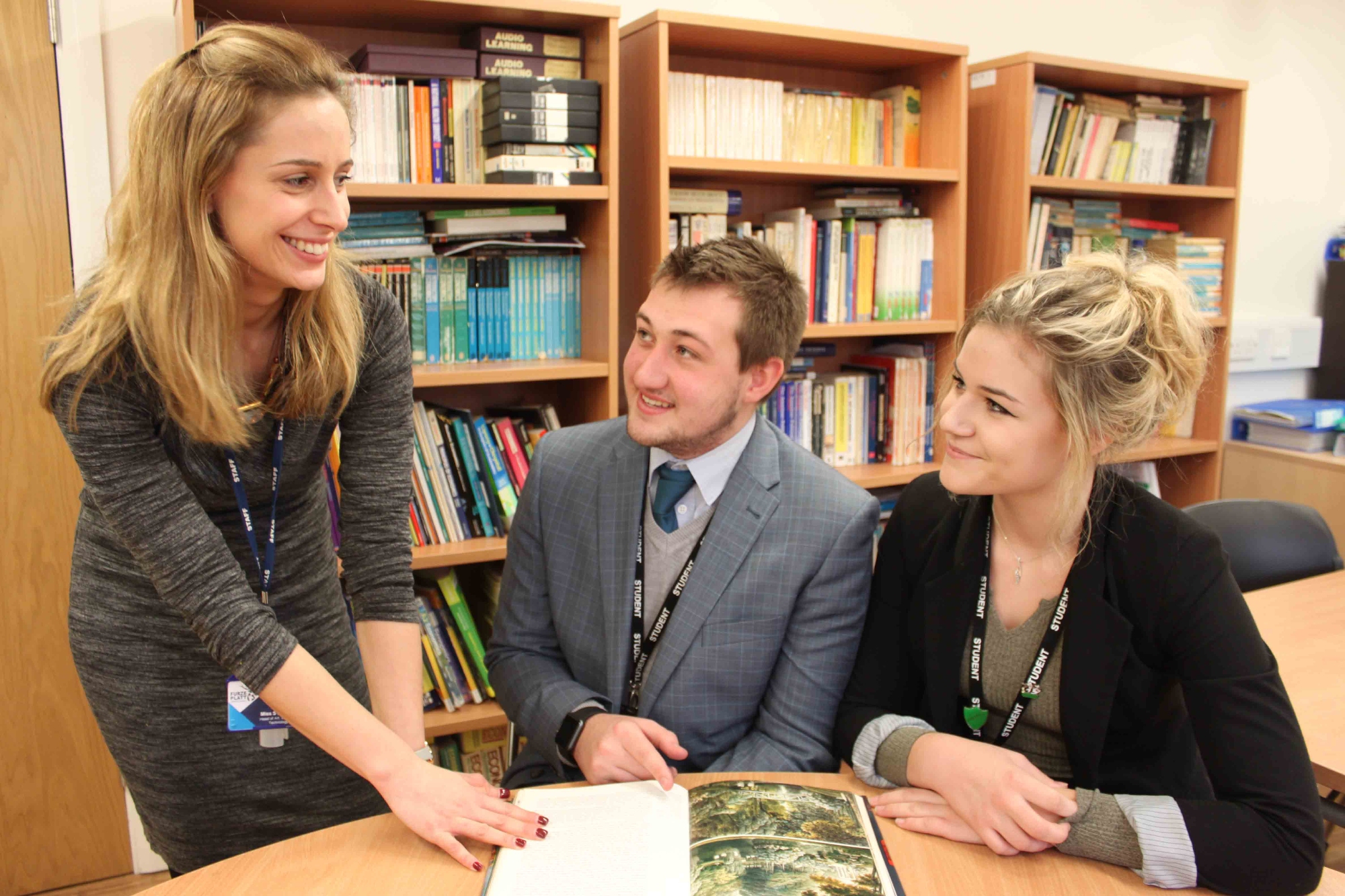 Furze Platt Senior School's Sixth Form is one of the most pre-eminent in the Windsor and Maidenhead area. As a result of their focus, passion and commitment, combined with excellent teaching and positive learning culture, our young women and men emerge highly qualified and well-rounded, ready to thrive at university or to excel in their chosen career.
Find Out More
Furze Platt has enabled me to not only further my education but also enhance my future, teaching me the essential skills I need upon leaving the school.

I think the golden ticket is a good idea because people with good behaviour can be rewarded.

One of the things I love about Furze Platt is the interactive learning. All of my teachers try their hardest to make sure our lessons are as fun and interactive as possible.

Furze Platt Senior School has helped me improve not just academically, but also as a person. I cannot wait to see what my future at FPSS will be like, and I hope that it is recognised for its success in educating the next generation.

I have been given the independence to learn and develop myself within courses I really love.

I had the opportunity to be in the show band for "Seussical" the musical. I thoroughly enjoyed the experience working alongside the fantastic cast and learning to play the music with help from the very talented music teachers. I have to say my confidence improved so much and I have lots of good memories from the show week.