Facilities for Hire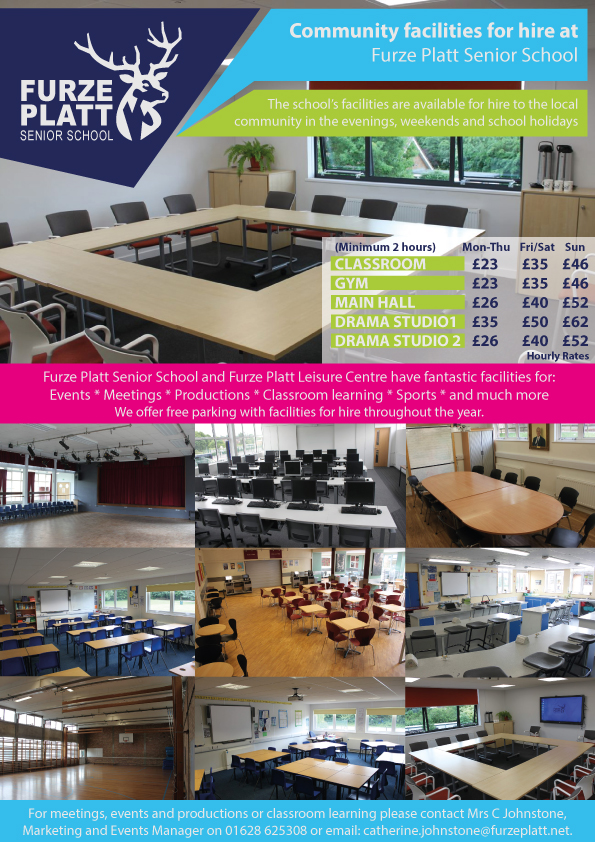 Holiday/Weekend Event costs
Caretaker £100 per event
Kitchen £60.00 per day
Caravan pitch fee £6.00 per pitch per night
*A £50 refundable deposit (made payable to Furze Platt Senior School) will be required, and will be returned at the school's discretion, on termination of the contract.
*An additional premium of 10.5% will be charged to all lettings to cover insurance, in the event that the required evidence of insurance is not provided.
Please contact Mrs C Johnstone, Marketing and Events Manager on 01628 625308 or email: Catherine.johnstone@furzeplatt.net.
For full details please view our Lettings Policy on our Policies page.
For sports facilities including the 3G pitch, please visit: http://www.leisurecentre.com/furze-platt-leisure-centre or call 01628 308 296 or email: furzeplatt@legacyleisure.org.uk