Alumni
Over 50 Years of Excellence
1963 to the present day
If you are an ex-student, a past member of staff, someone who has had children at the school, an ex-governor or a friend of the school then please join us.
We hope this page will evoke nostalgia for all those who have known the school in the past and act as a celebration for all that the school has become.
Furze Platt in 1963
Furze Platt Secondary School opened its doors on 23rd April 1963 with 202 boys and girls under the guidance of the Headteacher Mr D Whitaker. Most of the new pupils had come from Cookham Rise Secondary Modern School. Each students was assigned a House: Babham in yellow; Ferrers in blue; Pinkney in green; and Weldon in red (a tradition still followed today but now named after towns on the River Thames).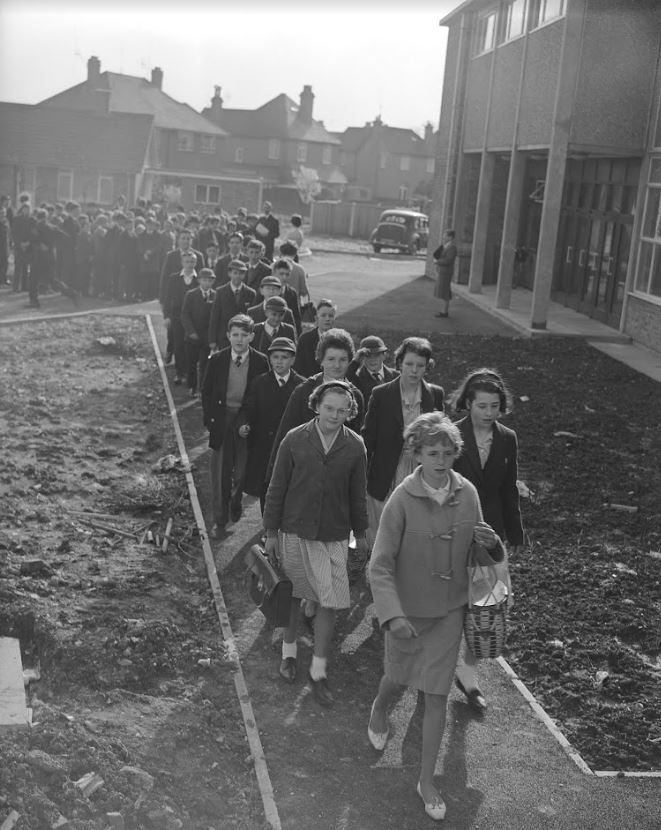 Pictured: First day at Furze Platt, 23rd April 1963
Pictured: Mr D Whitaker, Furze Platt's first Headteacher (photo courtesy of the Maidenhead Advertiser, November 2011)
In 1973 the school was renamed Furze Platt Comprehensive School, following the reorganisation of secondary schools in Maidenhead. Bertie Edwards, the then Headteacher, submitted in his Speech Day address "that in the range of activities, the progress of pupils, their achievements in so many ways, their behaviour and high standards of our pupils and their concern for other people, these young people of Furze Platt provide a firm and positive answer to those people who attack comprehensive schools and the young of today".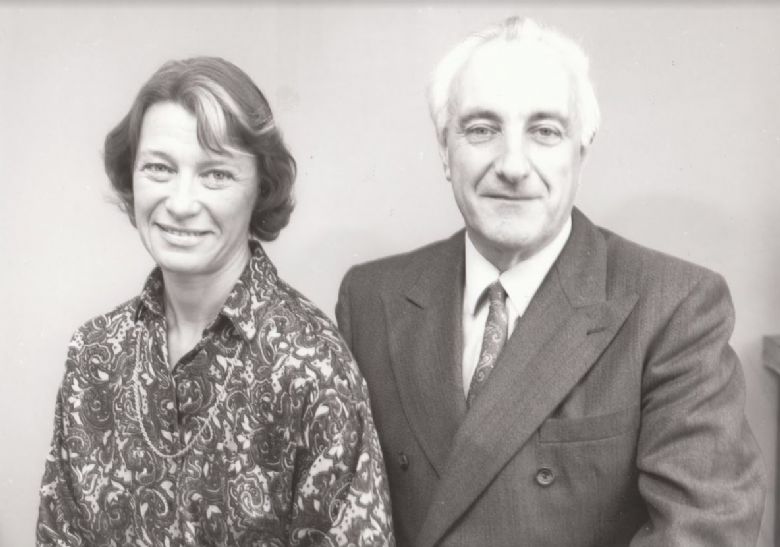 Pictured: Bertie Edwards, Furze Platt's second Headteacher.
The status of the school has evolved twice since 1973 - as a specialist school for Maths and Computing since 2003 and as an independently run Academy since 2011. The school's comprehensive ethos and its roots in the local community have continued, and its students continue to flourish and excel.
We celebrated our 50th anniversary in 2013 with a special event involving all our students, with ex students and staff also invited to come back and see the school in its present form.
Famous Alumni
There are a number of highly successful Furze Platt alumni, including:
Andy King - footballer for Leicester City who won the League One, Championship and Premier League in 2009, 2014 and 2016 respectively, making him the first player to win the top three divisions with the same team in the Premier League era.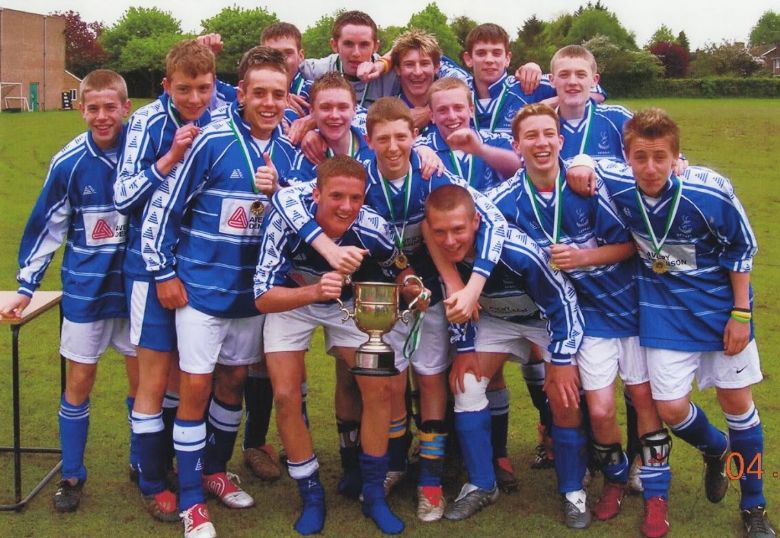 Pictured: Andy King (front left) winning a trophy with Furze Platt's football team.
Jessica Brown Findlay - actress, star of Downton Abbey and winner of the Screen Actors Guild Award for Outstanding Performance by an Ensemble in a Drama Series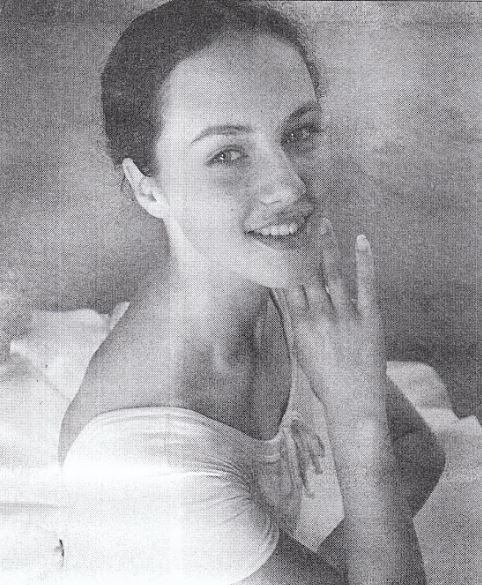 Pictured: Jessica Brown Findlay
Rob Williams - Silver medallist winner at the 2012 Summer Olympics as part of the men's rowing lightweight four
Georgie Singleton (now Bevan) - Commonwealth Gold medal winner Judo 2002 and competitor in the Athens Olympics 2004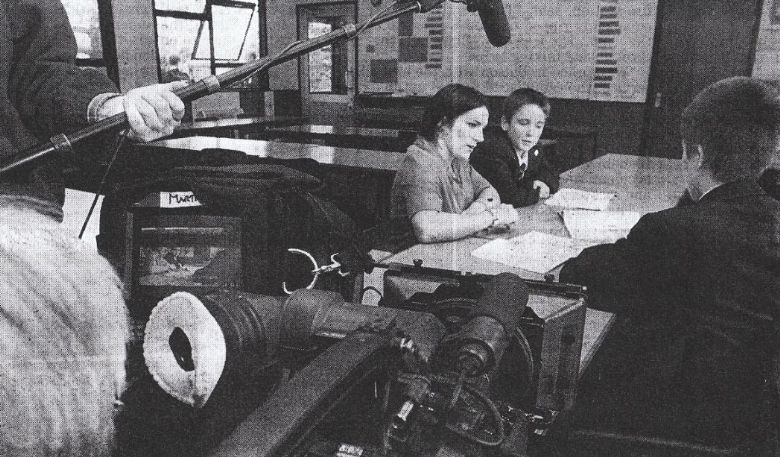 Pictured: Being interviewed!
We are always keen to hear from our Alumni, please do email catherine.johnstone@furzeplatt.net with any news.
Furze Platt today
Perhaps the biggest difference today is the size of the school, with over 1250 students present compared to just over 200 in 1963. Our students study broadly similar subjects to their 1963 counterparts but the ways in which students learn, and the resources at their disposal, have changed beyond recognition. Students now benefit from interactive whiteboards, desktop and laptop computers and computer controlled laser cutters. Any 1963 child or teacher would recognise the front entrance and quad, bordered by the east and west sides of the school. Beyond that, however, lie the accretions of the past 50 years - first class teaching facilities, professional drama and music studios, well equipped science laboratories, and our fantastic sports facilities in our modern leisure centre, available to all students and staff and open to the public outside school hours too.
The areas in which the school excelled more than fifty years ago have grown and developed too. Furze Platt has an enviable reputation for music and drama; school concerts and shows are booked solidly in advance; the numerous choirs have received generous accolades and the senior school choir has performed abroad. We have a number of future stars in the making here.
The school's sporting success has gone from strength to strength in both traditional sports and also sailing, long jumping and many others. Our students have innumerable opportunities to avail themselves of our sporting facilities and clubs.
We have won the International Schools Award twice for the cultural and linguistic opportunities in MFL (Modern Foreign Languages), and offer school exchanges, visits and international school relationships.
Has Furze Platt Senior School changed in its 50+ year history? Superficially, it has. Yet the traditions that make Furze Platt the school of choice in 1963 remain today. It still provides a first-class education, with standards and expectations to match. It remains a school with a heart, where students and teachers care passionately. It continues to be rooted in its local community and is proud of its name.
How can you support Furze Platt in the future?
You may have seen in the news recently that unfortunately schools are about to experience the first real time cuts in education costs. At Furze Platt we are always looking for ways to ensure our students have access to facilities that will further their learning and socialising here. The standard budget does not include extras that we believe are extremely important to facilitate our students' future education. Please click here to see the letter for further information, or you can see here on how to contribute to the school by joining our PTFA, Governors or by offering a skill, donation or bequest.
Furze Platt Senior School has had an exceptional first 50 years - and with your help, its future will be as bright as its past.
Ms T White (Headteacher, 2004 - present day)
A former student says:
"I was a pupil from 1966 to 1971, wonderful memories are still with me from my time at Furze Platt. I particularly remember Mr Barnes and Mr Burt and I had one of my art pictures hanging in the reception area, I wonder what happened to it?"
Sandra Devine (nee Jarvis), 1966-1971, Vice House Captain of Weldon and prefect
Comments from the Maidenhead Advertiser, 8 February 1963:
'The building of the new Furze Platt Secondary School near the new Junior School has changed the skyline and the road pattern on this corner of the Marlow Road. What was once a narrow winding lane has been rebuilt into a smooth curve to obviate road dangers to the pupils. The school is scheduled to open on April 23.'