Furze Platt student wins Young FireFighter of the Year for Maidenhead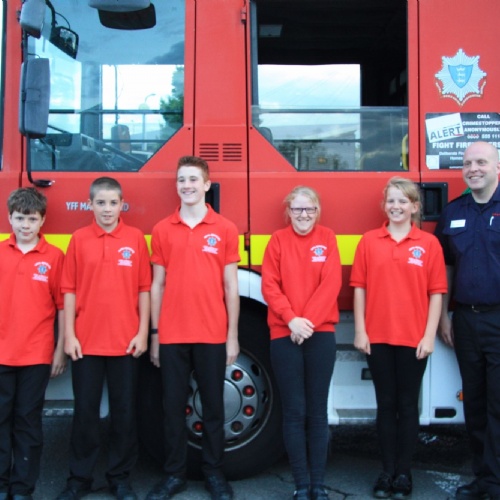 Furze Platt students have taken part in a number of activities over this academic year, learning various aspects of operational Fire & Rescue Service work and taking part in team building activities, which have helped to develop their personal skills and increase their self- confidence.
T Pink-Costello, Year 8, was awarded the Young FireFighter of the Year for Maidenhead.
Students from Maidenhead had their Passing out Parade yesterday, along with other Young Firefighters from Crowthorne, Whitley Wood and Pangbourne, and were awarded certificates from the Chief Fire Officer/ Chief Executive.
K Slater said, "As a Young FireFighter, I learned that doing a club like this is a great way to make friends and a great way to become part of a team. I highly recommend doing something like this. It was a great opportunity and I am glad that I did it and had fun whilst doing it."
Her mother further supported the scheme. "It's the best activity for young people to get involved in, in terms of what they gain and what they do. It's great value for money, and an awesome experience."
Pictured are T Stimson, S Farrell and T Pink-Costello (on far right of photo, all Year 8) and K Slater (Year 9).
There are still spaces available for this scheme, which starts in September. Please see Miss Carty (Alternative Curriculum Worker) for an application form.