Exam Results 2017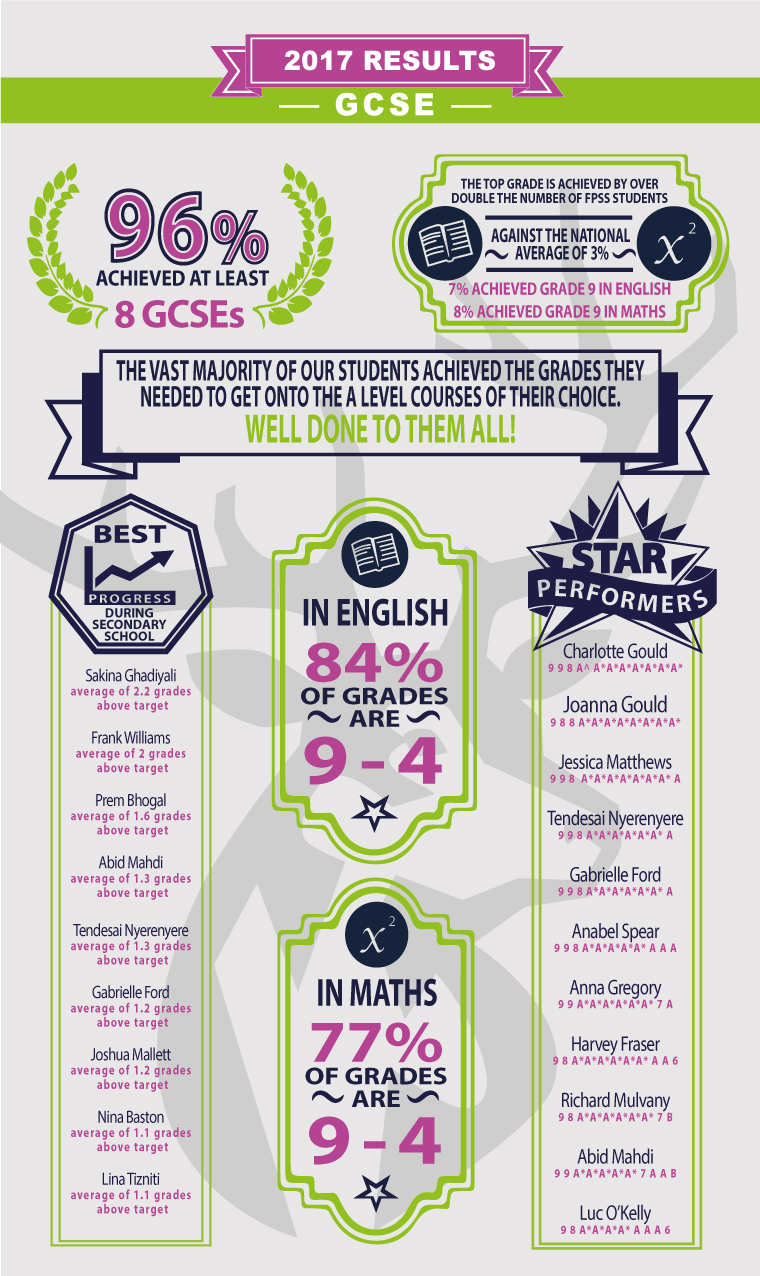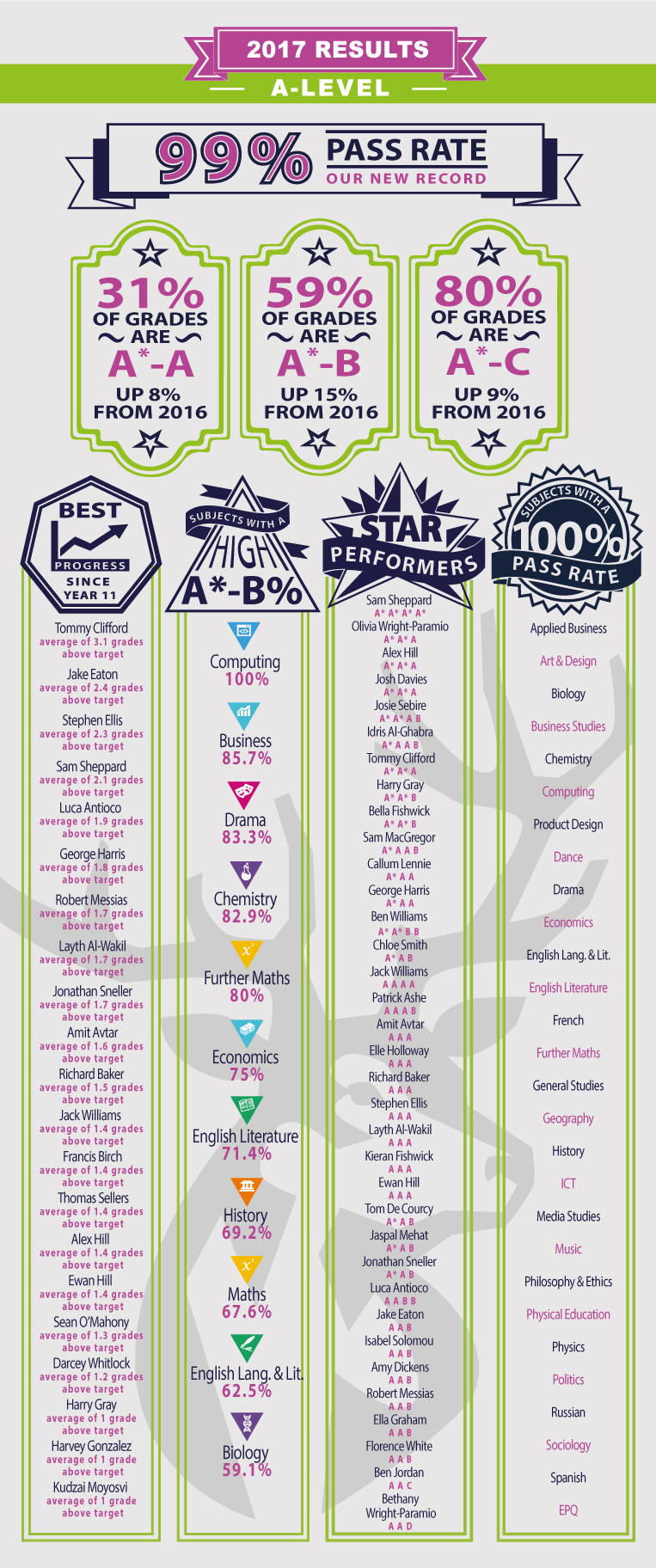 ---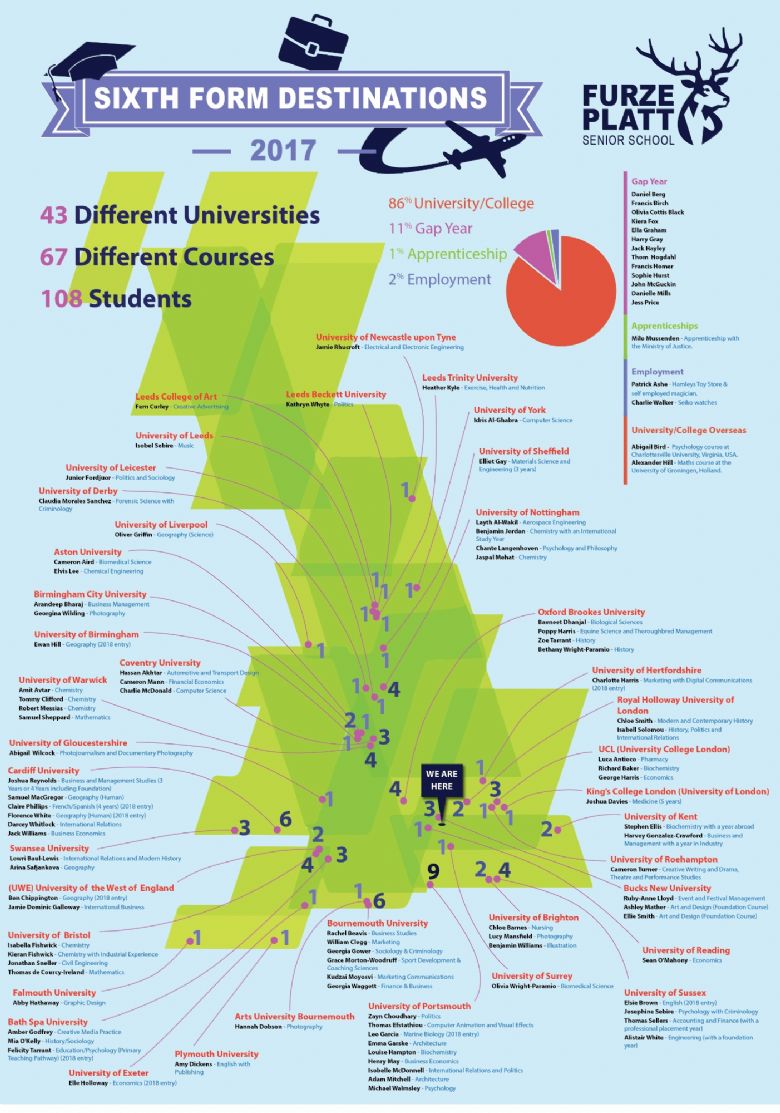 Unable to Attend on Results Day?
Results cannot be faxed, emailed or given over the phone. If you cannot collect your results in person you will either need to give permission by completing a 'Results Collection: Candidate Permission Form' for an adult or another student to collect your results on your behalf. (Please note that the nominated adult must produce a form of photo ID on the day) or bring a stamped addressed envelope (A5 size with 2 first class stamps) to the exams office by Friday 20th July 2018.
If your plans change after 20th July and you can no longer collect your results, you should email the Exams Office directly, giving permission for an adult or another student to collect them on your behalf.
After 1pm on Results Day, results that have not been collected will either:
be posted (provided we have your SAE)
be retained in school to be collected at the start of term in September.
There will be advisers on hand to help you through the next stage of the process should you need assistance on receipt of your results.
Post-results Services

If you are surprised or disappointed by any of your results, the following options are available to you.
A clerical Re-check – the exam board will re-check all clerical procedures leading to the issue of results.
A Review of Marking – The exam board will review the original marking to ensure that the agreed mark scheme has been applied.
Access to Scripts - either original or electronic image of exam scripts.
A cost is involved in all of the above applications and you will need to sign a consent form as subject grades may be raised or lowered.
Application forms are available below or from the Exams office/Sixth Form reception at the start of term. The deadline for applications is Friday 14th September 2018.
The school has an internal appeals policy. Please see the Exams staff should you need any further information.
---
Please see Exam Information for information regarding the Academic Year 2017-2018.